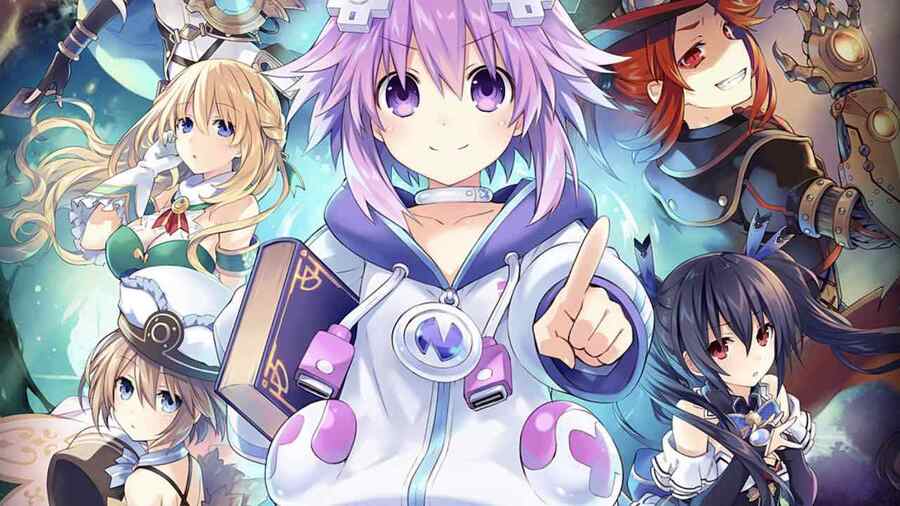 Super Neptunia RPG is just days away from launching on Nintendo Switch, bringing the characters of the Neptunia series to life in a "whole new 2D way". As such, Idea Factory International has shared some new screenshots and information about characters in the game.
Let's kick things off with those characters. In the image below, you'll find newcomer to the series, Artisan, as well as IF and Compa. Here are some official tidbits for each:
Artisan:
The leader of the Resistance, an organization opposed to the Bombyx Mori. She has gathered a lot of deep trust from her members. She holds a mysterious brush and disguises are her specialty. She loves to paint.

IF:
A girl with a good head on her shoulders, who lives with Compa. However, she's suspected of being inflicted with the chuuni disease. She is investigating the underwater city, and the notes she's written of her movements may or may not be easily read by a certain group of people.

Compa:
An air-headed, clumsy girl who lives with IF. She's always smiling, and she works together with IF in order to make a living. She's a supremely talented cook, as well as a very competent nurse who would do anything for her friends.
And now for the screenshots which showcase the game's dialogue. You'll find 8 images to explore below, taking us through various scenes contained within the game.
If you're hoping to find out more about Super Neptunia RPG, make sure to check out our full review. It launches both physically and digitally on 25th June in North America, and on 28th June in Europe.
Excited for this one?