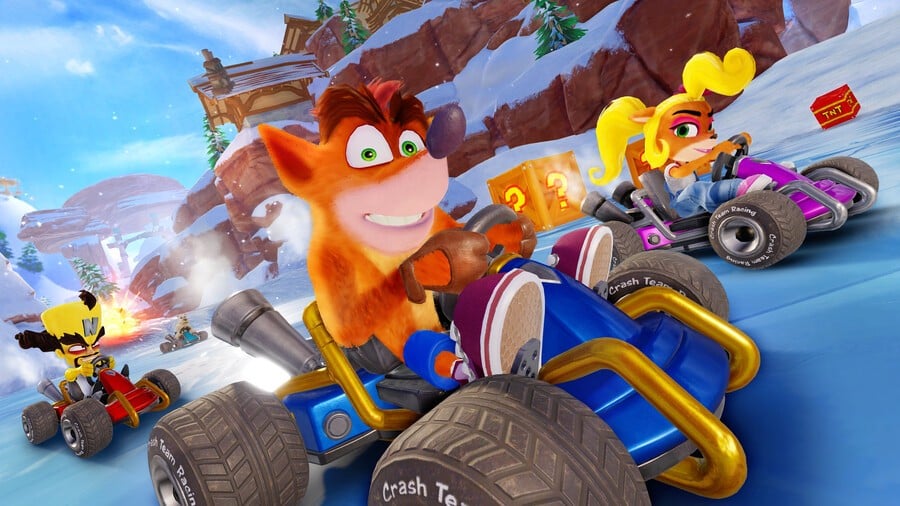 An updated listing for Crash Team Racing Nitro-Fueled on the North American eShop reveals the game's digital file size will take up 5.7GB. As NintendoSoup notes, this file size may differ from region to region.
Assuming the listing is accurate, it means Crash Team Racing is the smallest out of the main kart racing games on the Nintendo Switch. In comparison, the recently released Team Sonic Racing requires 7.0GB of free space and Nintendo's very own Mario Kart 8 Deluxe needs 6.8GB of storage.
We can only hope there are no setbacks associated with the current file size of Crash Team Racing Nitro-Fueled on the Switch. After all, Sega and Sumo Digital got caught out when players discovered there was no intro cutscene included in the Nintendo version of Team Sonic Racing.
Crash Team Racing Nitro-Fueled isn't available for pre-order just yet, but it should be quite soon, given the game is arriving later this month on 21st June. If you haven't already, now is probably a good time to consider a Micro SD card upgrade if you are planning on purchasing the digital version of this title.
Have you been holding out for this particular racing game? Will you be buying a digital or physical copy? Tell us below.
[source nintendosoup.com]