Bandai Namco and developer Double Fine Productions have revealed that RAD will be mutating onto Nintendo Switch on 20th August.
First revealed just a couple of a months ago, this one seemed to go down pretty well with fans when it aired in Nintendo's Spring Nindie Showcase. Players are tasked with taking on all sorts of creatures and working to heal the barren land ruined by not one, but two apocalypses. We've got an official description for you below thanks to a press release:
RAD is a 3D action rogue-like set in a post-post-apocalyptic world, where humanity has faced Armageddon not once, but twice. Players will take on the role of a teenage protagonist who must venture into the Fallow — an ever-changing, radioactive wasteland filled with unknown and unspeakable creatures. It's here that they'll find the solution to heal the world, and transform the cracked, barren landscape into a lush source of new life.

The fate of the world depends on the player, a sweet bat, and whatever strange new abilities they gain as the world around them ravages their body — twisting and mutating them into something far less than human, but far more powerful.
If you're interested, the release date announcement comes alongside a fan art contest, where you can submit rad graffiti designs that "best represent the game". Entries will be evaluated by the development team with the winning design being featured in the game itself; the grand prize winner will also get their hands on some lovely, limited swag items including a skateboard, glow-in-the-dark action figure, lunch box and a floppy disk. You can find all the rules and enter right here.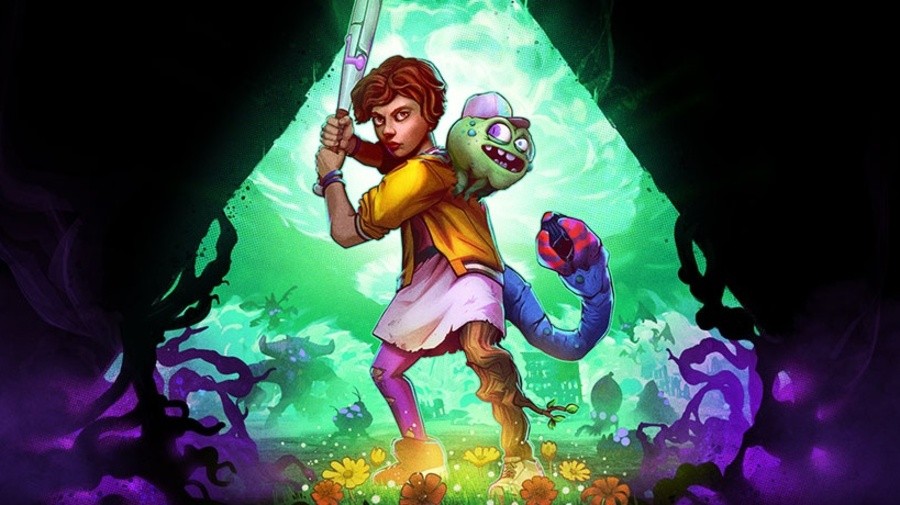 Are you excited for this one? We dare you to not make any 'rad' related puns in the comments below.