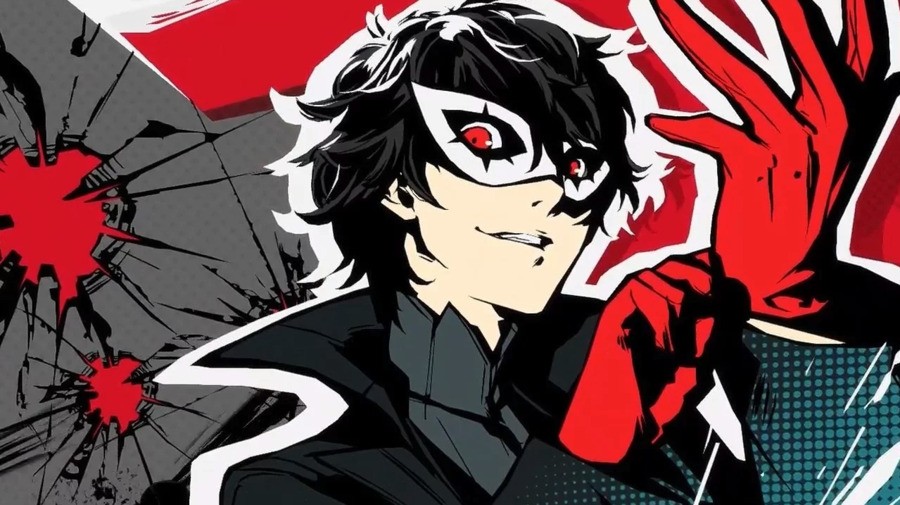 It's a challenging but incredibly exciting time to be a Persona fan right now. In recent months, we've had Joker's Smash reveal, Persona 5 R's tease (and then its full reveal for PS4), intriguing website domain registrations and more. Now, the previously discovered Persona 5 S website has gone live with many no doubt hoping that the 'S' indicates an upcoming Switch port. But does it?
Well, the honest answer is that we've no idea. Nobody does. The website in question, p5s.jp, suggests that "one more information" will be revealed on 25th April, which just so happens to be the second day of a Persona Super Live Concert taking place in Tokyo. Gematsu has discovered a hidden calling card on the site which reads as follows:
Calling Card
April 25, 2019.
We will show you a new Phantom Thieves that will turn the world's cognition on its head.
We are energized by voices that seek satisfaction.
Once again, we will take your heart at the Ryougoku Kokugikan.
—From the Phantom Thieves.
It's very possible that this announcement could simply be for a new Phantom Thief - the text above certainly doesn't give anything else away - but it's easy to understand why fans would expect a Switch game announcement.
The more obvious reason is Joker's appearance in Super Smash Bros. Ultimate (who just so happens to be entering the game before the end of April, remember). A Persona 5 release on Switch has felt 'right' ever since that announcement, but it still hasn't come. Could this be it, tied in with Joker's release into Smash?
Also, while we're not the biggest fans of trusting rumours, there were some rumblings at the end of February which suggested that a game called 'P5S' would arrive on Switch in fall 2019, with info expected to arrive before May. So far, that prediction could well be spot on.
We'll know more on 25th April, of course. Until then, it's probably best to hold any expectations in check, but it's hard not to get just a little bit excited at the prospect.
What do you think? Is Persona 5 S a new release for Switch? Share your thoughts with us below.
[source p5s.jp, via gematsu.com]