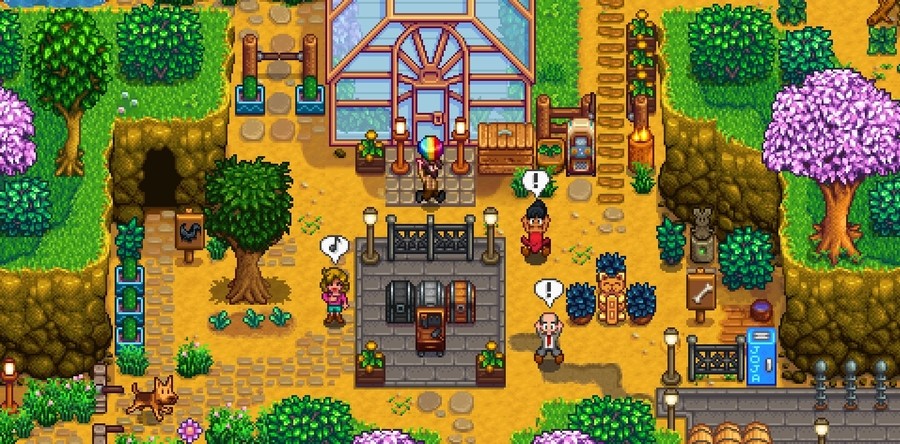 After a brief update last week, Stardew Valley developer Concerned Ape has now shared some more information about the upcoming update.
Version 1.4 is expected to be a rather sizeable one, with the above image only revealing a fraction of what's on the way. Noticeably, it's a new map called "Four Corners" which is ideal for the "separate money" option in multiplayer sessions.
As always, the update will be released on PC platforms first and will then follow on consoles and mobile devices. It will also be packed with plenty of other "new stuff" including quality of life features, to make the experience even more enjoyable.
Are you still playing Stardew Valley more than a year after its release on the Switch? Excited about this update? Tell us below.
[source nintendoenthusiast.com]