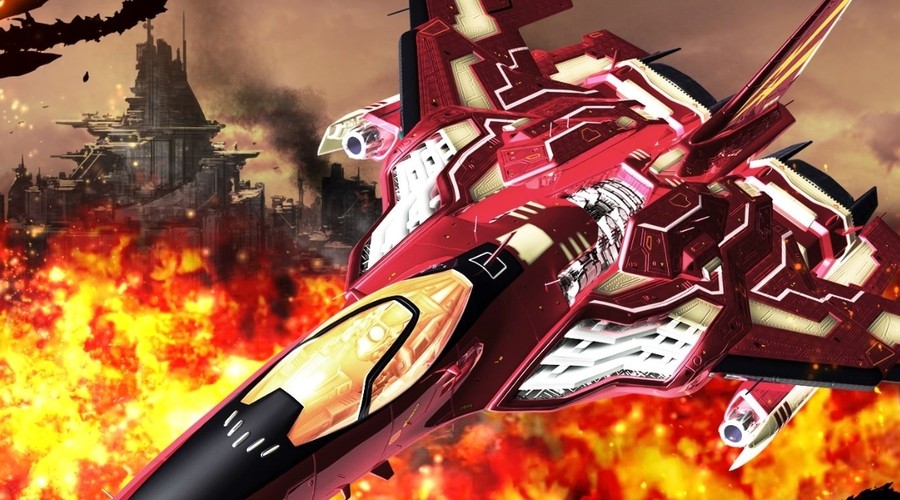 Another incoming Switch release has been revealed by a classification board. This time it's the Moss-developed shoot 'em up Raiden V: Director's Cut.
It appears the enhanced title, based on the 2016 Xbox One release, has been classified by the Digital Game Rating Committee of Taiwan. The series began in 1990 and like all good games within this genre is about saving planet earth from an alien threat.
UFO Interactive, responsible for publishing previous versions of the game, is also handling the Switch physical release. Below is a look at the ESRB box art:
And here's some information about the features within existing versions of the game, directly from the publisher's website:
Tag in a friend and unleash devastation on your enemies!
Extreme Graphics - Full 1080P support to bring every explosion, missile attack, and Boss Kills to earth-shattering realism on HDTVs and monitors!
Tri-View HUD - New levels of frenetic, heart pounding, pulsing action as real-time game status changes, command center data and gameplay simultaneously update you on the action and your performance!
Fully narrated storyline for the first time in the series!
Fight your own path through a branching storyline!
Choose between three different ships to pilot, each with their own strengths and weaknesses and outfit them with nine different weapon types!
Have you played the Raiden series before? Will you be adding this physical release to your Switch collection? Tell us below.
[source gematsu.com]