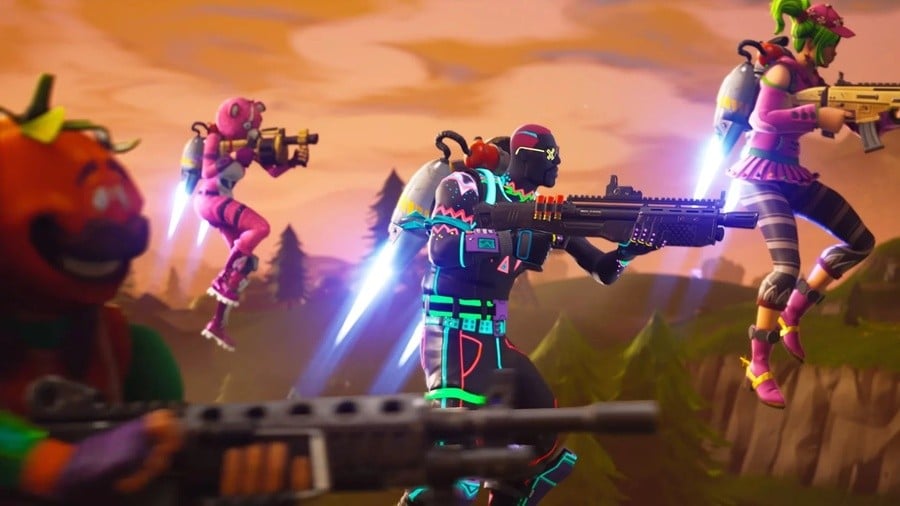 Update: As we previously noted, these changes apply to solo cross-play parties only (aka. random matchmaking). Epic's UK PR agency reached out to clarify Switch players can still party up with friends across all platforms.

---
Original article: Epic Games has seemingly given up on trying to make the playing field level in Fortnite across all platforms, with the recent discovery version 8.10 no longer matches Switch users with Xbox One and PlayStation 4 cross-play parties.
Prior to this update, solo Switch players were able to play with and against users on rival platforms and now owners of Nintendo's hybrid device will be limited to the mobile pool, fighting to the end for a battle royale victory against iOS and Android users. According to Epic, it'll be a better experience for everyone this way.
While some may disagree with this decision, for a long time now, the Switch iteration has been accused of not being able to keep up with the competition due to performance issues and a 30fps cap. At the start of this year, a bullet glitch was even discovered by Digital Foundry, revealing how higher performing versions of the game (on other platforms) had an advantage in battle - with the gunfire rates in these versions able to deal more damage per second than 30fps versions.
On the other hand, it will likely to be hunting season for Switch owners now as they are pooled with players using devices that don't even have physical buttons and are reliant on touch input.
What do you think about this adjustment? Did you expect something like this to happen? Do you even play this game? Tell us in the comments.
[source epicgames.com]