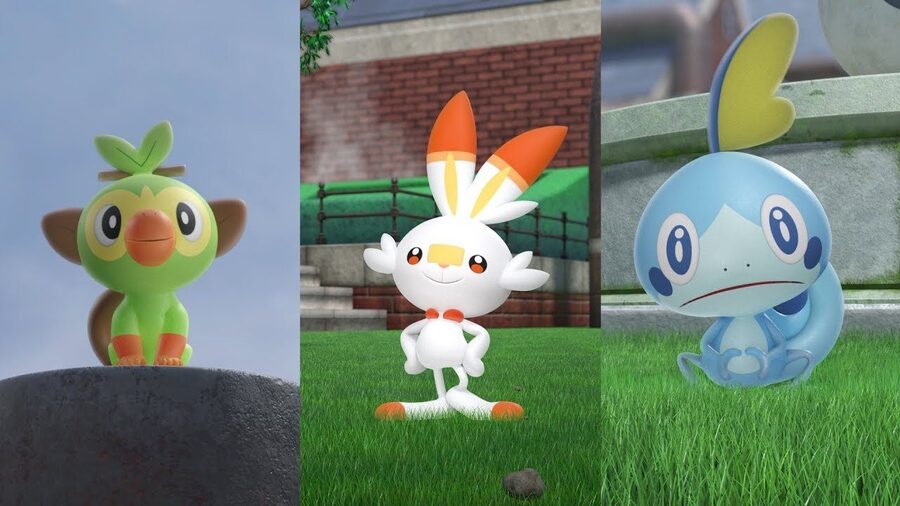 Yesterday's reveal of Pokémon Sword and Shield didn't give all that much away about the new games, but one particularly notable segment introduced the three new starter Pokémon we can expect to choose from on our journey.
As series veterans will be aware, a great emphasis has always been placed on your first Pokémon (even though you could technically store them in the PC never to be seen again, if you wish) and that initial decision can be a real challenge. Do you choose your favourite type? The cutest? The strongest-looking? It's tough, and your decision stays with you throughout the game.
But which of the three Generation 8 Pokémon have captured players' hearts right from the start? Well, to find out exactly that, the official Pokémon Twitter account posted a poll just after the big reveal and the votes are now in. You've probably already gathered as much thanks to this article's title, but the water-type Sobble has come out on top.
It turned out to be a pretty close contest; Sobble may have won with 38% of the vote, but the fire-type Scorbunny was just behind on 37%. Poor Grookey only managed 25%, so a quarter of the 212,740 votes placed in total.
But what about you? Let us know which starter is your favourite in the comments below and feel free to check out our trailer breakdown to reminisce over yesterday's events.
[source twitter.com]