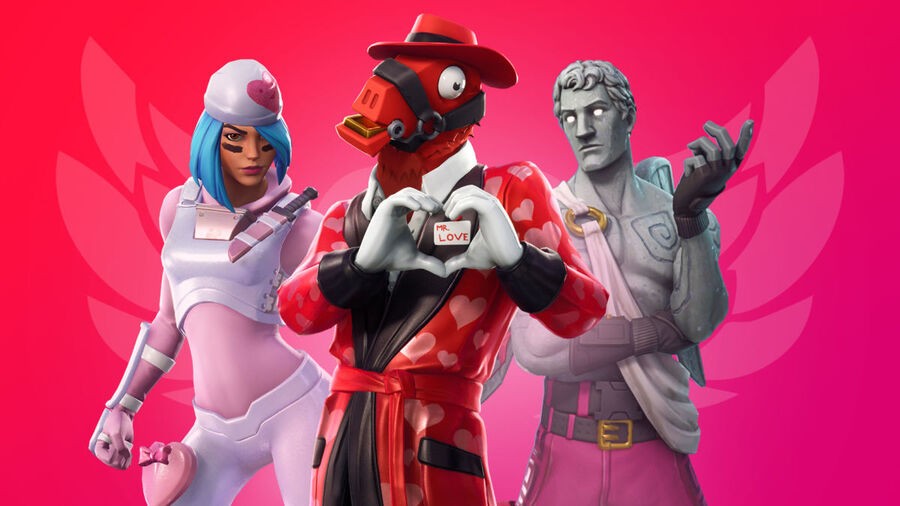 Fortnite's eighth season is just three days away, with players across Switch and all other platforms gearing up for a brand new set of challenges, skins, and crazy shooter antics.
Epic Games has been leaving teasers for the new season on the official Fortnite Twitter account over the last couple of days. The first one clearly indicates that pirates are set to be involved, with today's update showing a snake. Could snakes be hiding inside the mysterious eggs which have spawned on the map? We'll have to wait and see.
Elsewhere, a recent Fortnite AMA session (thanks, Eurogamer) revealed that players should be expecting bananas. We'd love to give you more info on what this actually means, but Epic Games simply used "bananas" to sum up the upcoming season in one word. It would also appear that planes are set to be a thing of the past with the new season, so make sure to get as much fun as you can from them over the next few days.
If you missed the news, players currently have the chance to earn a Season 8 Battle Pass for free by completing in-game challenges. While it hasn't been confirmed to be the case, this may well have been put in place to combat the game's new battle royale competitor, Apex Legends, with Epic Games hoping to keep players interested despite the new experience available elsewhere.
Do you still regularly play Fortnite? Will you be jumping back in for the eighth season? Let us know in the usual place.
[source twitter.com, via reddit.com, eurogamer.net]