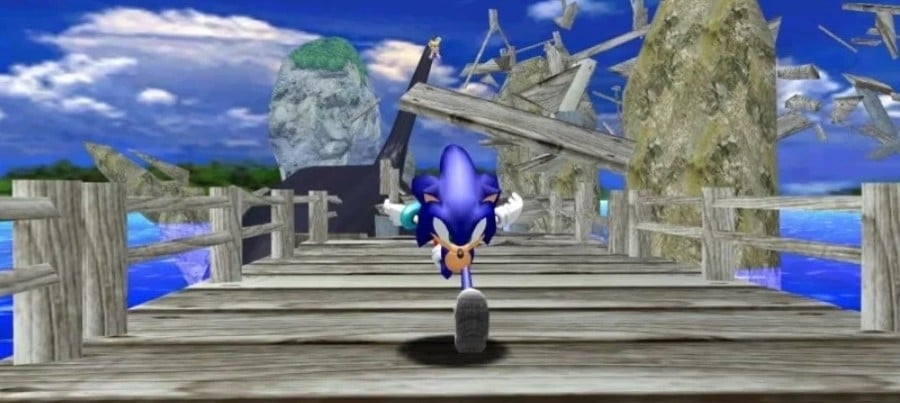 Arguably one of the standout Sonic games is the 1998 Dreamcast release, Sonic Adventure. This was Sonic's first mainline outing to feature 3D visuals and went on to become the best-selling title on the system. In a recent interview with Retro Gamer about the Dreamcast classic, Sonic Team head Takashi Iizuka mentioned how this particular entry was still unique and said how he would like to create a remake of it:
"It was the first highspeed 3D action game that also featured a scenario highlighted with six different stories, the A-life Chao, six unique styles of gameplay – it is a unique game offering even 20 years after its release. At the time, it also wasn't just a solitary software release, it was the title to bring people to the Dreamcast and we were given the budget to make something to showcase the hardware. However, it was the very first 3D game that we worked on and looking at it now I can see the rough edges it has, which really makes me want to remake it again."
While a remake would be nice, if it doesn't go ahead, perhaps there's still a chance the Switch will receive the original versions of Sonic Adventure and Sonic Adventure 2. Prior to the 2018 Tokyo Game Show, Sega ran a poll asking fans what games they would like to see adapted to the Sega AGES line. Out of 30 games in total, Sonic Adventure 1 and 2 placed 18th on the list. The last time these games were seen on a Nintendo platform was during the GameCube era.
Would you like to see a remake of Sonic Adventure? How about the original versions of Sonic Adventure 1 and 2 on Switch? Tell us below.
[source nintendoeverything.com]