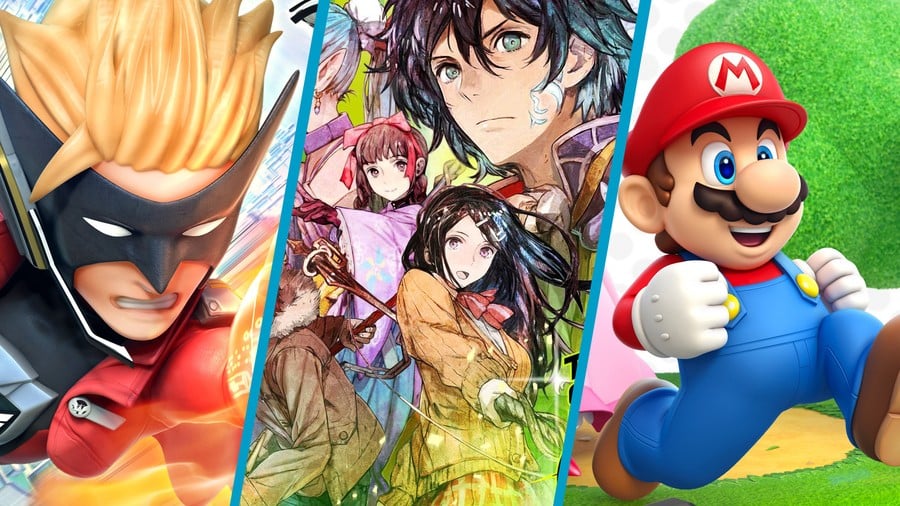 Ah, poor Wii U – you've got to feel for it. Through bungled messaging and almost total non-support of its unique asymmetric gameplay, Nintendo launched the ship without a compass into an ocean littered with pointy icebergs ready to pierce her glossy white hull. Despite releasing some excellent games on the platform, only a comparatively small fraction of Nintendo devotees got to play them, and now Switch is systematically robbing the console of what small legacy it had. The silver lining to its demise is the catalogue of gems life-rafted to Switch – from Captain Toad: Treasure Tracker to the Bayonetta games, Mario Kart 8 Deluxe to the upcoming New Super Mario Bros. U Deluxe.
Unwieldy titles aside, these ports have been a triumph, helping to plug gaps in the release schedule between new titles. With a whole new audience able to discover them, Nintendo's utter failure to utilise the GamePad in any meaningful way means that – ironically – they can jump ship practically feature-intact; Miiverse integration is typically the biggest loss, although we've seen workarounds in the likes of Splatoon 2. With the new year approaching, we've rounded up the stragglers; the last glittering remnants yet to be salvaged from Wii U and given new life on Switch. We wouldn't be surprised to see any of these announced this year, buoying up the big guns of Animal Crossing, Fire Emblem: Three Houses and (fingers crossed) Metroid Prime 4 in 2019.
Before we begin, though, let's take a moment and pour one out for two games we doubt could ever make the jump to Switch – games which made use of asymmetric gameplay in genuinely interesting ways: please raise your glasses to the memory of Nintendo Land and Affordable Space Adventures. We had a lot of fun with the former at launch, and the latter is a real hidden gem which – for shame – will likely remain hidden forever. Sirs, we salute you.
Now, let's loot!
---
Are there any remaining Wii U games you'd love to see jump ship to Switch? As always, let us know in the comments.