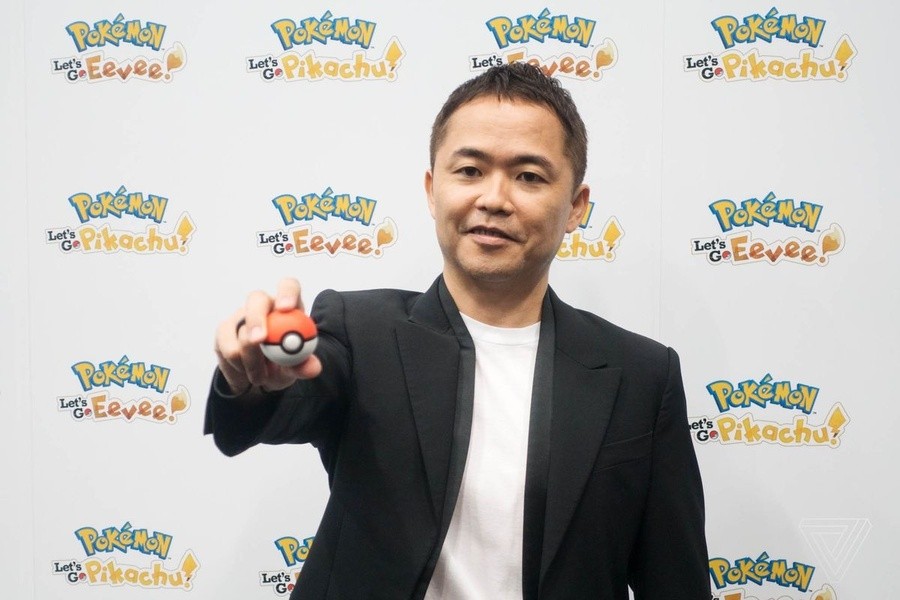 Junichi Masuda has been with Game Freak since the company's inception in 1989. In the beginning, he worked as a composer and programmer for the original Pokémon games and eventually went on to direct and produce the series.
In an interview recently posted on the official Pokémon website, Masuda said Pokémon: Let's Go, Pikachu! and Pokémon: Let's Go, Eevee! could be the last time he directs a mainline game:
It's important to have the younger generation at GAME FREAK take over the development of Pokémon as a series. I do believe this will probably be, in terms of the main Pokémon RPGs, the last time that I work as the director.
Masuda went on to explain how his involvement in Let's Go was mostly because he worked on the concept document for Pokémon GO and wanted to create games that would be able to connect to the mobile application:
I was the one who worked on the base game concept document for Pokémon GO, and even in that original concept, I had the idea of introducing new Pokémon through the mobile game. I wanted to realize that goal by creating games that could connect with Pokémon GO and feel somewhat similar to it without feeling like we were copying it. Given my involvement in Pokémon GO's development, I felt that I was probably the best person to direct these games.
The chance to develop on the Switch was also an exciting prospect:
It was also interesting to work with Nintendo Switch. There's a lot of technology packed into the hardware that we were all trying to discover at GAME FREAK. For example, developing the Poké Ball Plus and working with Bluetooth to facilitate the connection with Pokémon GO were both very interesting things that I had a chance to work on as the director this time.
How would you feel about Junichi Masuda calling it day as the director of the Pokémon series? Tell us in the comments.
[source pokemon.com]