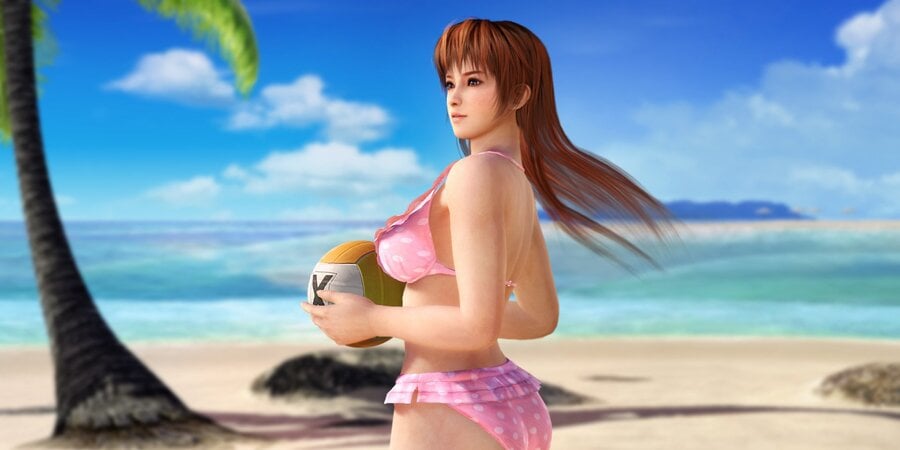 Last time we heard about Team Ninja's Dead or Alive series, was when the developer was queried about the possibility of the sixth entry coming to the Nintendo Switch at this year's E3. It was explained how technical hurdles would need to be overcome before a release was even considered.
Now, in somewhat of a surprise announcement at the 2018 Dead or Alive festival in Japan, publisher Koei Tecmo has revealed the latest entry in its Xtreme spin-off series will be released on the Switch next year on 20th March. Officially titled Dead or Alive Xtreme 3: Scarlet, the game originally launched on the PlayStation 4 and PS Vita in 2016. Pre-orders for this latest version open on 19th November. Currently, there's no mention of a release outside of Japan.
The Xtreme series started out exclusively on Xbox in 2003 and is a sports and mini-game compilation starring the all-star female fighters from the Dead or Alive cast. In the third entry, players can play games like volleyball and "butt battle" while unlocking more swimsuits for the characters and taking photos of them in various exotic locations. The series has received a mixed reception over the years, particularly in the west, due to "cultural differences" - as explained by President of Sony Interactive Entertainment, Shuhei Yoshida.
It might not be the exact Dead or Alive game the majority of Switch owners wanted to hear announced for the platform, but it's at least another Team Ninja game to grace one of Nintendo's platforms. This developer has maintained good relations with Nintendo over the years - with the company responsible for Metroid: Other M during the Wii generation, Hyrule Warriors during the Wii U era, Fire Emblem Warriors on Switch and in 2011 it released the quality portable fighter Dead or Alive: Dimensions on the 3DS. Hopefully, this latest announcement is a sign the mainline DoA games are on the way the Switch.
Take a look at an original trailer for Xtreme 3 below:
Would you like to see this game released on the Switch in the west eventually? Or are you holding out for one of the main entries in the Dead or Alive series to be announced? Let us know in the comments.
[source gematsu.com]