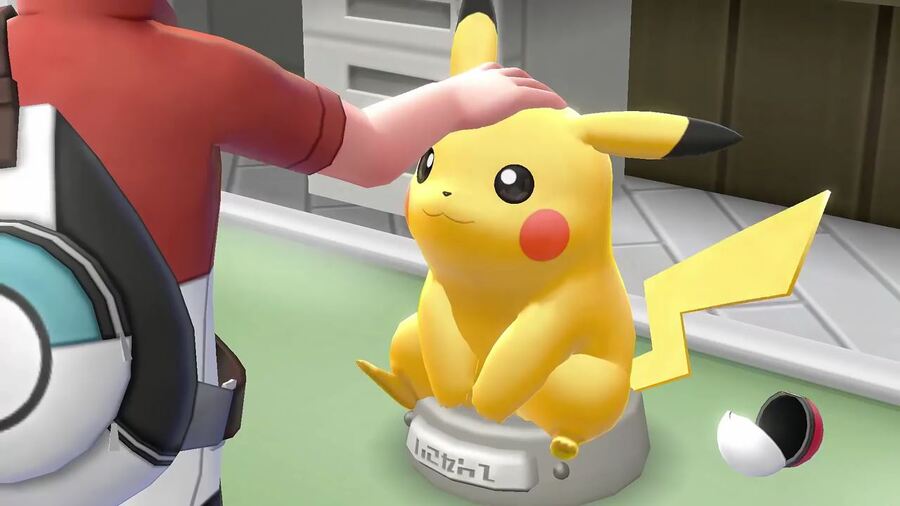 The upcoming Pokémon: Let's Go, Pikachu! and Let's Go, Eevee! are now available to pre-load on the Japanese Switch eShop, revealing the game's file size and other little bits of info in the process.
Yes, both versions of the game can now be found on the eShop (at the time of writing, most regions can't access the pre-load function just yet), giving us a chance to take a good look at the game's specific details. The game will support Japanese, English, Spanish, French, German, Italian, Korean, and Chinese languages, support 1 - 2 players (which we already knew), and that all-important file size stands at 4.1 GB.
Thankfully, 4.1 GB shouldn't be enough to cause too much concern, even for those without a micro SD card. For the sake of comparison, Super Mario Odyssey takes up 5.5 GB, The Legend of Zelda: Breath of the Wild takes up 14.3 GB, and the closest title we could find in terms of size (without slowly wasting away in the depths of the eShop) was Snake Pass which takes up 4.2 GB.
Hopefully, a quick shuffle of any larger games should be enough to comfortably fit those pocket monsters into your Switch, but if not, our guide to suitable micro SD cards for your Switch should come in handy.
Are you planning on buying the games in digital format? Or will you be treating yourself to a physical copy? Let us know with a comment.