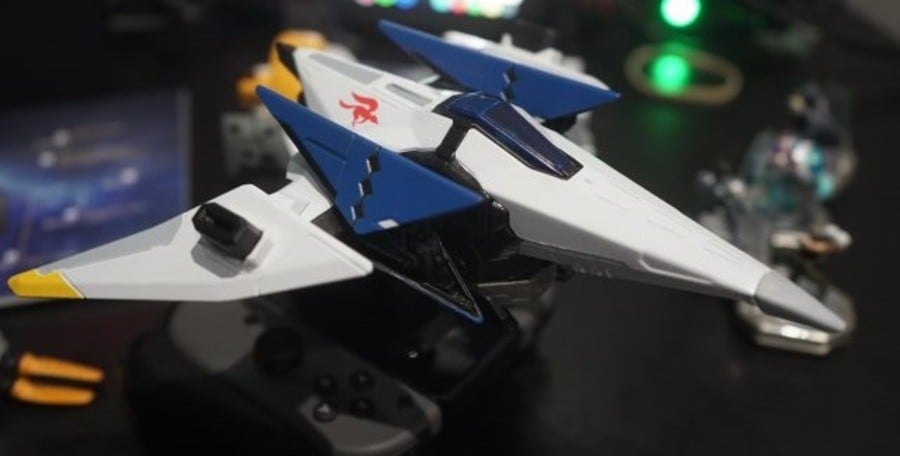 Prior to the release of Starlink: Battle for Atlas, it was heavily publicised how Ubisoft's collaborative efforts with Nintendo to include the Star Fox crew in the game all began at E3 2017 in a tiny room behind closed doors. This eventually led to the Starlink team being invited to Nintendo's headquarters in Kyoto to present the game in front of Shigeru Miyamoto and the Star Fox team.
In a recent interview, the game's Producer Matthew Rose explained how after the initial back and forth exchanges between the two parties, the team at Ubisoft was so excited it began work on the Star Fox content immediately by drawing concepts and even making a 3D-printed model of Fox's Arwing:
We're so excited by even them having this conversation with us, even though they hadn't confirmed anything. And so we started working. We started drawing concepts, we made a 3D-printed Arwing that had their proper connectors and toys in it so that you could take it apart and everything.
Rose went on to admit, they didn't necessarily have clearance by Nintendo to do this, but didn't need it on their own end:
Well, you know, what's amazing is that's kind of the strength of Ubisoft. Ubisoft almost runs each team like a bunch of entrepreneurial ventures. Each team really has this freedom to experiment and try things and go places and take calculated risks. And draw upon the incredible resources that the Ubisoft network has to offer, but not necessarily be constrained by needing to get clearance up some crazy chain.
So for us, you know, we have our partners in Paris that we work so closely with, and we were like "hey, we are so passionate and excited, we think we can make this work. We're gonna go for it." So we just started working, but we were a little cautious. We didn't want to dedicate all of our resources to it, and then we got the [Kyoto] invitation.
When the date to present the pitch was locked in, the team scrambled to put together the 3D model:
Fortunately, we had started work before we were really… confirmed [for] anything. So we scrambled to put together this pitch and pull everything together and, for instance, we had this 3D-printed Arwing, but we didn't have time to paint it properly – to like "pro paint" it. Because, you know, if you've gotta do it, you gotta do it right – especially for Nintendo...[The] 3D-printed plastic it was like beige. It looked kind of ugly, so we spray painted it this kind of really neutral grey colour...It was this nice, you can imagine, you know, it was almost like you'd see an untextured 3D model in a game, and so we spray painted it grey and brought it over.
Have you been playing Starlink: Battle for Atlas since it was released? Are you enjoying what you have played so far? Do you want to see Ubisoft and Nintendo collaborate more in the future? Tell us in the comments.
[source okaycool.ca]