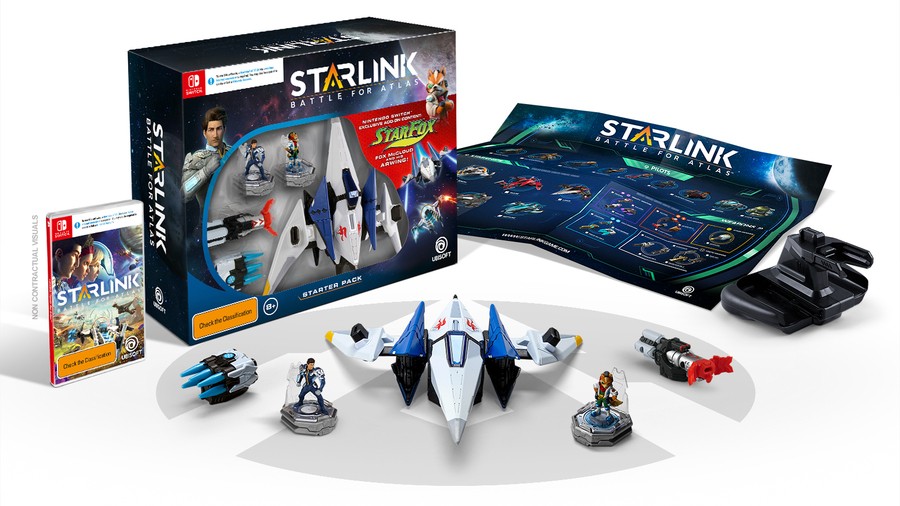 Ubisoft's space shooter Starlink: Battle for Atlas is now available on the Nintendo Switch. As more and more people purchase the new toys-to-life game, it's been discovered a number of packages in the US have been shipped without the game case and card. At this point in time the issue appears to be isolated to starter pack versions of the game purchased from Best Buy.
Ubisoft is now aware of the problem and has released a statement to Polygon advising anyone who has not received the game to contact its customer service:
We've been made aware that a small amount of Starlink: Battle for Atlas Starter Packs have been shipped without a copy of the disc and/or cartridge included," Ubisoft said. "We are currently investigating the scope of this issue and potential solutions. In the meantime, if anyone's been affected by this issue, please tell them contact Ubisoft customer service at support.ubi.com and they will provide assistance.
Did you pick up Starlink on release? Did you get everything in your starter package? Tell us in the comments below.
[source polygon.com]