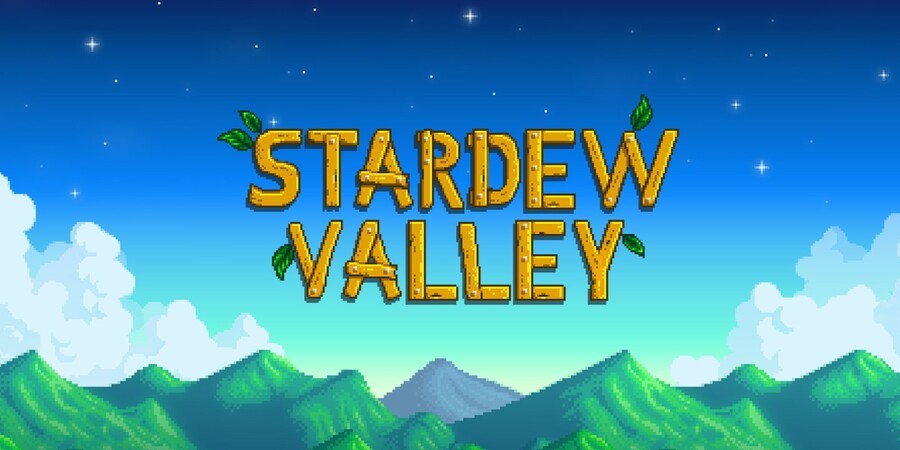 Today marks the one-year anniversary of Stardew Valley arriving on Nintendo Switch. For many, this year will have likely flown by thanks to the addictive nature of the game, but if you can take your eyes off your beautiful farm for just a second, you're in for a nice surprise from the developer behind it all.
Eric Barone - also known as ConcernedApe - has shared a small message to fans via the Nintendo Switch's news section (North American users can check it out for themselves by following the 'Indie' channel). He begins by reflecting on the journey the game has undertaken, right from the very beginning.
"Six years ago, I began working on a simple farming game as a project to improve my programming skills. Over time, the scope of the project grew and grew until it had become something bigger than I ever imagined... Though I was proud of what I had created, I never dreamed the game would become so popular and make so many people happy. Having grown up as a huge Nintendo fan, seeing my game on the Nintendo Switch feels surreal but also brings me a lot of joy."
He goes on to talk about the game's success and how - because of that success - he had the opportunity to meet Yashuhiro Wada, the creator of the early Harvest Moon games from which Stardew Valley is heavily inspired. It's clear that ConcernedApe has a deep passion for the game and Nintendo as a platform, and is thankful for everything that has happened because of the game's arrival on Switch. His message concludes with a nod to the future.
"I'm still very excited about Stardew Valley and what its future holds. With the upcoming multiplayer update there is so much life left in the valley... and Nintendo Switch is truly a perfect home for the game."
Have you enjoyed Stardew Valley on Switch? Is there anything you'd like to say back to its creator? You never know, he may be reading!