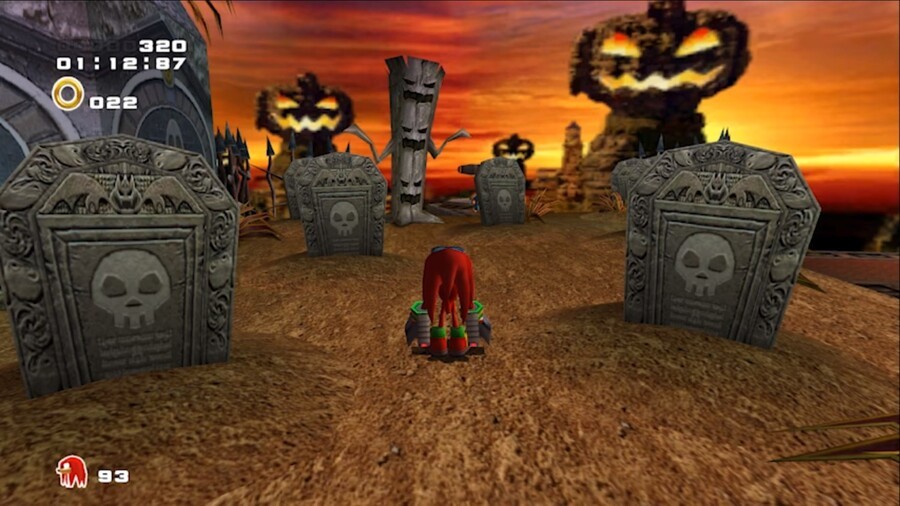 If there's one thing we love, it's the people behind the official Sonic the Hedgehog social media accounts. Sonic's Twitter page often churns out high-quality memes and self-depreciating jokes in ways that other official brands simply can't seem to manage, and now the YouTube channel is getting in on the act, too. Excellent stuff.
For seemingly no reason at all, other than the fact that it's almost Halloween, the Sonic the Hedgehog YouTube channel has shared a 10-hour mix of the Pumpkin Hill song from Sonic Adventure 2. Officially titled 'A Ghost's Pumpkin Soup', this song plays out as you explore the Pumpkin Hill stage as Knuckles, trying to locate Chaos Emeralds before moving to the next area.
"Welcome to 10 Hours of the world's spookiest rap song", the video description states, before looping the three and a half minute song over and over - and over. You can check out the video for yourself below, complete with an excellently ironic Comic Sans title; if you have any memories of this song, good or bad, you'll probably end up humming it immediately as the nostalgia washes over you.
Strangely enough, if you do decide to listen to the full 10 hours, you'll notice little voice clips for extra added comedy dotted here and there. Don't believe us? Skip to the one hour mark.
"You know me, the fighting freak Knuckles and we're at Pumpkin Hill. You ready?"
[source youtube.com]