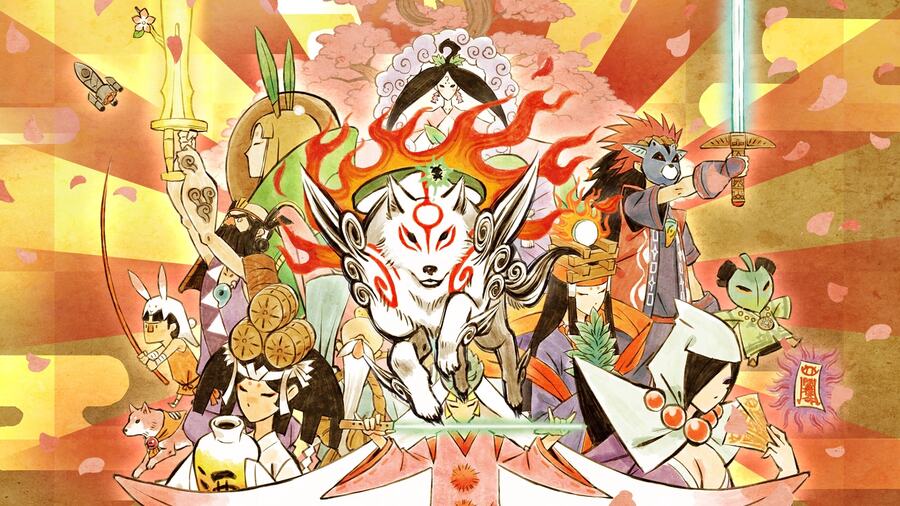 With Okami HD releasing on Switch just a couple of months ago, instantly becoming "one of the easiest recommendations we can make for your Switch library", we're sure fans of the game have been pretty happy as of late. Well, now they might have even more to be joyous about, as the title has just been awarded its second Guinness World Record.
According to Twinfinite, the Guinness World Records recognised Okami for this new award at the end of the recent New York Comic Con's Capcom panel. The all-important record in question? 'Most critically acclaimed video game starring an animal character'.
Now, we're not too sure just how many critically acclaimed games there are starring an animal character, and without further clarification of the rules, it's pretty hard to know how a game might actually qualify for the award. Still, any award is very good news indeed and, let's face it - Okami deserves a nice dose of love every now and then.
The game actually received another Guinness World Record back in 2006 for 'Least commercially successful winner of a Game of the Year award'. It's a bit of a back-handed compliment in some respects, but goes a long way to show that it has truly captured the hearts of the (relatively) few that have played it.
Are you an Okami fan? Feel free to share your love for the game in the comments - maybe you can persuade some other readers to try it out for themselves?
[source twinfinite.net]