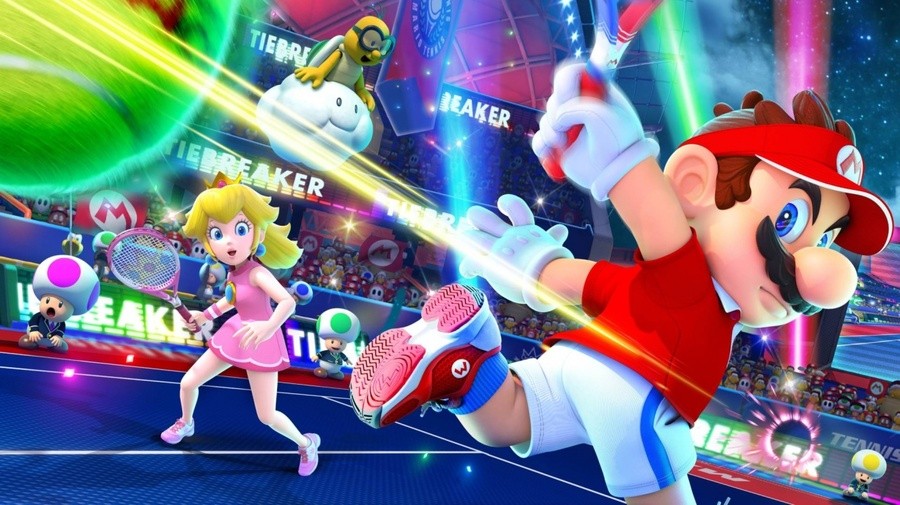 If you've been playing Mario Tennis Aces on the Nintendo Switch recently with a friend or family member, you may have encountered an error where the software immediately closes when you enter the "Co-Op Challenge" mode.
Nintendo has now issued an update on the situation in the support section of its website - with a fix expected to arrive on 16th October:
Description:
After selecting "Co-Op Challenge" from the main menu of Mario Tennis Aces, the software closes and the error message "The software was closed because an error occurred" is displayed.

What to Do:
We are aware of this situation, and expect this should be resolved by Oct 16th, 2018.
Once this issue is resolved, results for the Co-Op Challenge that occurred will be available.
The Co-Op Challenge for Mario Tennis Aces was first detailed during Nintendo's Direct presentation around the time of this year's E3. It's focused on completing limited time online missions, with the rewards being new outfits and colour variations for certain characters. As noted above, the results for this challenge will be available once the issue is resolved.
Have you been playing tennis with Mario lately, or are you too busy partying with him instead? Have you experienced this error yourself? Are you still enjoying Mario Tennis in general? Tell us in the comments below.
[source en-americas-support.nintendo.com]