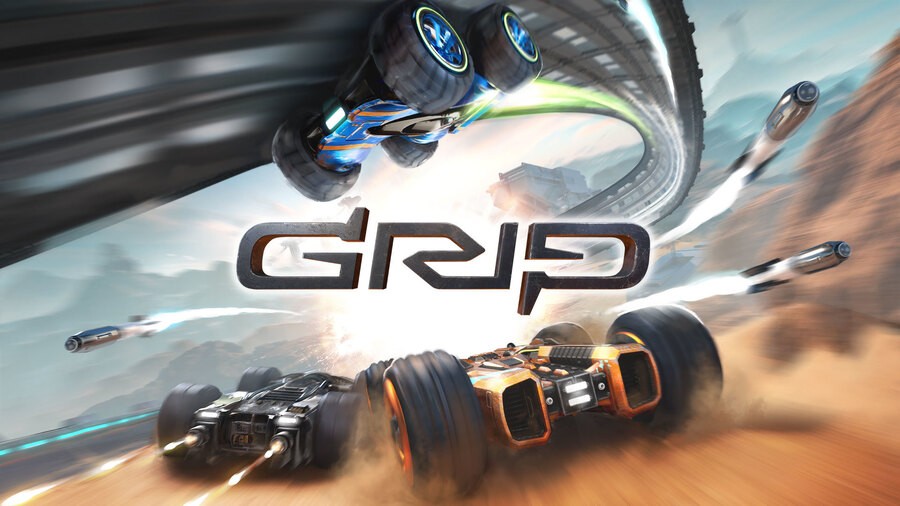 Gearing up towards its 6th November release, GRIP: Combat Racing has just received a brand new collector's edition. The best news? It's available to pre-order right now.
Inspired by the Rollcage games of the early '90s, GRIP has been treated to several little teases and videos over the past few months. We've seen trailers, a 'Carkour' mode, multiplayer action, and more, but now the release date is finally starting to edge ever closer. If you've been looking forward to this one, you might just be tempted by this fancy new collector's edition.
Pre-orders for the Switch version are available right here, and include all of the following goodies:
- GRIP: Combat Racing on Nintendo Switch + free steam key
- Double Vinyl + CD Soundtrack + MP3 Download key
- 3 x 12" double-sided art prints
- Classic Game Manual & Lorebook
- 8GB GRIP USB Drive featuring an exclusive video from creators Rob Baker and Chris Mallinson
- Bonus DLC (Nyvoss Hex Paint Kit, Vortex Rims and Vehicle Decals)
- GRIP Sick Bag
- Vehicle Decals (stickers for your real ride!)
- Numbered card of authenticity
Wired Productions has also provided us with a sample of what you can expect to hear from the game's soundtrack. Independent record label, Hospital Records - amongst others - has provided a selection of licensed drum & bass tracks for the game, adding to tracks that were already set to be included. Listen below.
Are you looking forward to the release of GRIP: Combat Racing on Switch? Will you be treating yourself to this collector's edition? Let us know with a comment.