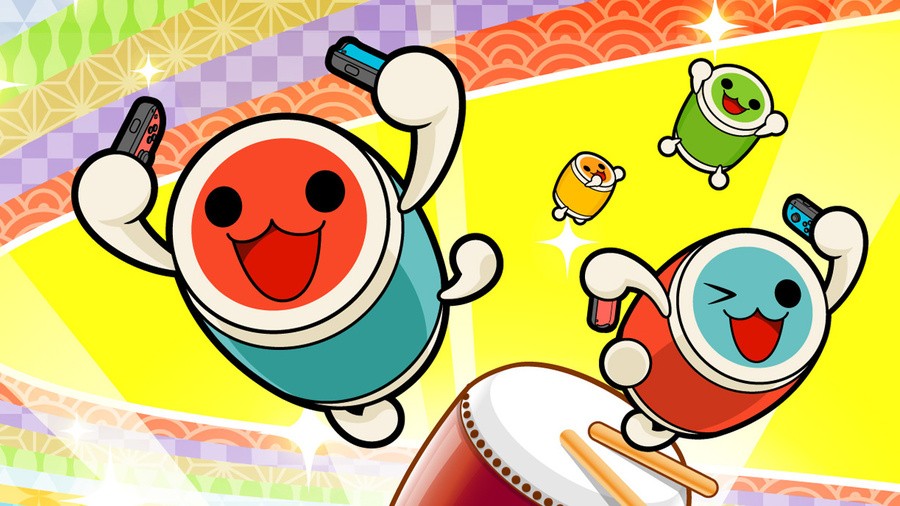 A free demo for Taiko no Tatsujin: Drum 'n' Fun!, the crazy, colourful rhythm game, has now appeared on the European eShop.
This demo has been available for some time now on the Japanese eShop - as has the full game, in fact - but this is the first time that European players can get in on the action from their home store. The Japanese version is playable on Switch consoles around the world, provided you have a Japanese account to access it, but it doesn't have an English language option.
The demo features two songs - a Namco original called 'FURIFURI♪NORINORI♪', and an entry from the game's 'classic music' section called "Overture from 'Orpheus in the Underworld'", composed by Jacques Offenbach. You can go ahead and download the demo right now directly from the Nintendo Switch eShop.
If you're wanting the full experience, European fans can also pre-order the game along with its drum set as a bundle, directly from Bandai Namco's official store; the drum is, without a doubt, the best way to play this title, so we'd urge you to grab one for yourself if your budget allows. The game releases in Europe and North America on 2nd November.
Are you excited for this one? Let us know if you'll be giving the demo a go in the comments.