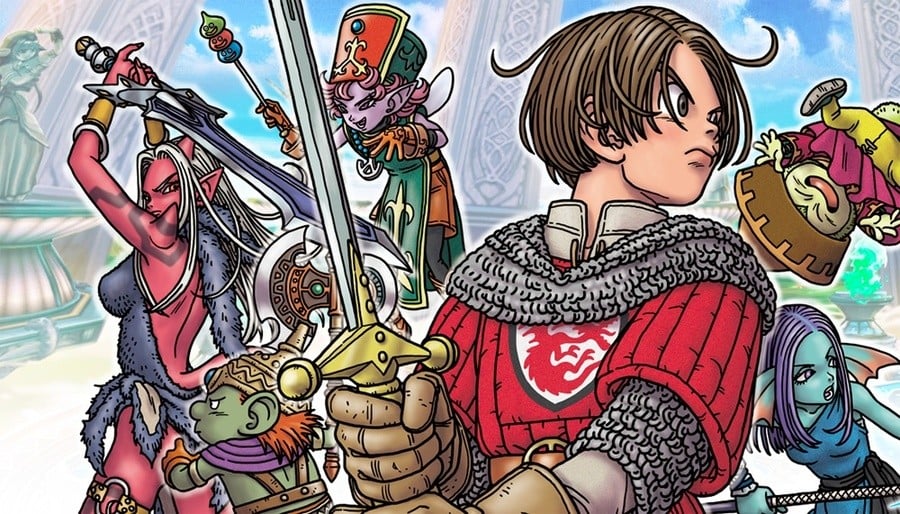 Dragon Quest executive producer Yū Miyake has expressed his desire to bring the currently Japan-only Dragon Quest X to the west, suggesting that an offline version of the game could be the way to do just that.
The news comes from the Super Dragon Quest X TV Fall Festival 10-Hour Special 2018 broadcast, during which Miyake made a special appearance. According to Siliconera, this talk included the subject of Dragon Quest's current state in the west, and how he wishes to fill the gaps left by missing releases.
"Dragon Quest X hasn't released overseas. The 3DS games weren't that popular overseas, and some folks jumped from Dragon Quest VIII all the way to Dragon Quest XI.

Dragon Quest X has plenty of rich stories, and I want to make something to share it with others, including those overseas."
This potential overseas version was reportedly referring to the idea of an offline version of the game which, in its usual state, is actually a massively multiplayer online role-playing game (or MMORPG). Despite this potentially huge shift in gameplay, this isn't the first time the idea of an offline version has been brought up; back in August, ex-producer Yosuke Saito said that "we talk about an offline version here and there, but I don't think it's impossible. It'd be great if we could introduce it to customers."
Would you like to see Dragon Quest X make it to the west? Would you mind if it was an offline version of the game, rather than the standard version currently available in Japan? Let us know with a comment.
[source siliconera.com]