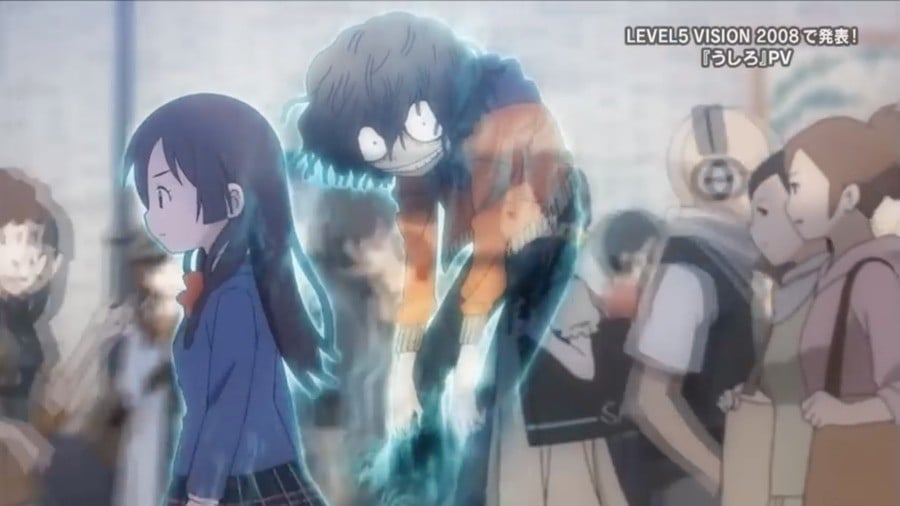 Level 5 will soon be bringing its originally cancelled horror RPG Ushiro to Nintendo Switch, it has been revealed.
The studio has been teasing the return of a cancelled game for a few weeks now, with fans left speculating over what it could possibly be, but the latest issue of Famitsu has finally spilled the beans. The title is a turn-based RPG that was originally intended for release on PlayStation Portable, before ultimately being cancelled.
The spooky adventure sees the young protagonist interacting with ghosts in a modern Japanese setting (with real-life locations like the famous Shibuya crossing being replicated), and anime-style art is seen throughout. If you'd like to get a quick taste of what the game will offer, feel free to check out this trailer that was released for the original game in 2008.
Naturally, details are still rather slim for this new Switch version of the game, and we might have to wait a little while for its eventual release. Still, this is certainly an intriguing project from the minds behind Professor Layton and Yo-kai Watch.
What are your thoughts on this one? Interested from what you've seen so far? Tell us below.
[source nintendowire.com, via famitsu.com]