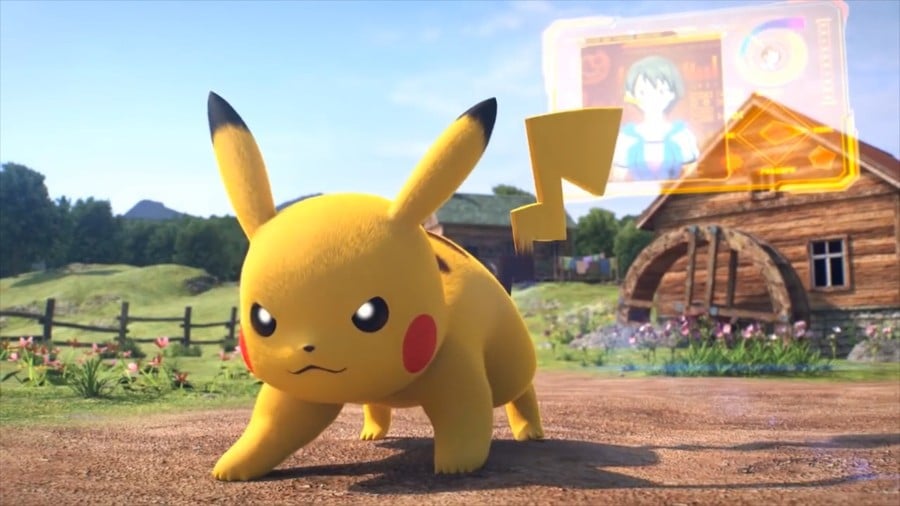 With Pokémon: Let's Go, Pikachu! and Let's Go, Eevee! releasing in just one month from today, and with yet another mainline series entry planned for 2019, players of all playstyles and experience levels will have something to get stuck into in the very near future. Of course, we don't know exactly how 2019's game will play just yet, or indeed how the franchise will evolve in the years to come, but it seems that one heavily requested feature is definitely in the running.
For several years now, our very own articles, as well as online forums, social media posts, and everything in between, have been flooded with fans showing their desire for an "open-world" Pokémon game. The definition of 'open-world' seems to get broader with each passing year, but the likes of Skyrim and the much more recent Zelda: Breath of the Wild perhaps showcase the idea best.
You can likely picture the game in your head, running around in a vast, beautiful world with wild Pokémon and nature interacting with each other as you do so. You could trigger battles by approaching the Pokémon, who would respond to your actions in real time just like a herd of animals might. Whether you think this would make for a good game is up to you, but it's certainly an intriguing suggestion either way. So, could this actually happen?
In a recent interview, Eurogamer put this very question to Game Freak director Junichi Masuda, mentioning games such as Breath of the Wild and Super Mario Odyssey as comparative examples. His answer was naturally vague, but the possibility is definitely there.
"Well you know in general, I always want to be kind of facing new challenges and trying to you know, do new things with Pokémon. You know it's a different matter whether players will actually enjoy that kind of playstyle, but really you know, things like setting up an AI so that you know real world Pokémon appear, or different ways to appreciate the game, I'm always kind of thinking how to approach the Pokémon series from a different aspect so, in that sense, it's still on the cards."
Would you like to see Pokémon take this route? Would you love for 2019's first look into Generation 8 to be an open world adventure, or perhaps a little further down the line? Let us know your thoughts in the comments below.
[source eurogamer.net]