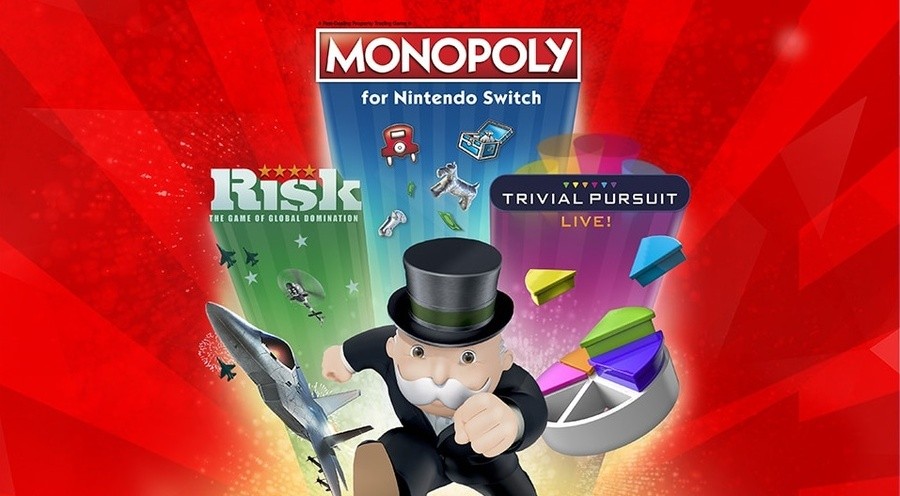 Ubisoft's official website has revealed it is bringing digitalised versions of the popular board games Risk and Trivial Pursuit to the Switch eShop on 30th October.

Trivial Pursuit Live! will let players take each other on in versus mode and with up to three friends in the local multiplayer mode. It's got 1,800 up-to-date questions and 650 kid-friendly questions. Risk boasts improved pacing and a new top-down view. Both games also include graphical, UI and online enhancements - as well as Switch exclusive touchscreen features.
As part of this announcement, Ubisoft revealed the Hasbro Game Night physical compilation for Nintendo Switch - arriving on the same date. This release contains three games in one. That's the above-mentioned titles along with the existing Switch release Monopoly, which first arrived last year.
Do you enjoy a game of Risk or Trivial Pursuit from time to time? Are you looking forward to the three-in-one Hasbro Game Night physical release on Switch? Or will you be opting with the digital versions instead? Tell us in the comments below.
[source news.ubisoft.com]