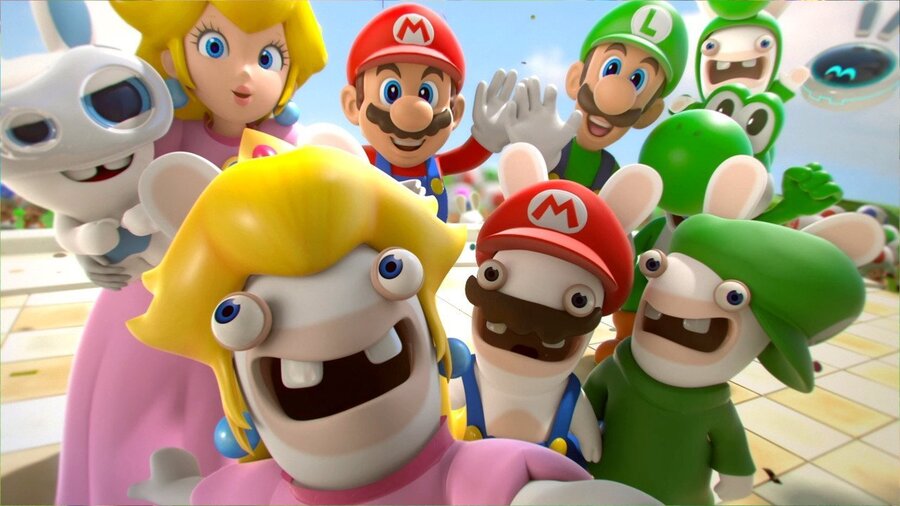 Ubisoft's relationship with Nintendo is an interesting topic; the studio has consistently been around during recent Nintendo console launches - supporting the Switch with Just Dance 2017, the Wii U with ZombiU, and several titles for the Wii on day one - and no other studios have been granted such free access to Nintendo's property in recent times. Mario + Rabbids Kingdom Battle signified a great deal of trust from Nintendo's point of view, and this has only extended with the upcoming Starlink: Battle for Atlas.
So how has this happened? And how will this relationship benefit both parties? Well, Ubisoft CEO Yves Guillemot recently sat down with GameSpot and - luckily - this very matter was discussed. Guillemot explains that the relationship has blossomed thanks to this consistent support, with Ubisoft's commitment to Nintendo - through easy and "difficult" times - helping the cause.
"It's a long-term relationship, so we've been working with them on all the machines they launched, and so from the beginning of the Wii to the Wii U, Switch, we were always there with them, and so we have been working closely while it was going out, when it was more difficult, so we are real partners that are happy to work together, and that helps a lot.

We like what they do also. We are big fans of what Mr. Miyamoto and his team is creating, so that helps the creators at Ubisoft to work with the Nintendo teams because they learn so much."
As we mentioned above, Starlink: Battle for Atlas is the latest project to prosper thanks to this relationship, with Nintendo happily allowing Fox McCloud - protagonist of the company's Star Fox series - to appear in the game. While agreements on these matters are never straightforward, Guillemot explains that knowing each other well has helped Nintendo to feel more confident in letting its property be explored in new experiences.
"It's never ... it's always ... you know, when you work with the brands of another publisher, it's never easy, because you really have to understand the spirit of it, you have to really bring something that can help that to continue to grow. So it's not easy, but as we know each other well, they are confident that we can really bring high quality experiences, so that helps."
Finally, in one last question, GameSpot asked Ubisoft's head honcho about the potential for a Mario + Rabbids 2. His answer is understandable, but the "yet" certainly has us intrigued...
"I can't say...

[Laughs] I can't give you an answer yet."
Have you played many Ubisoft games on Nintendo systems? Do you like the recent collaborations in Mario + Rabbids and Starlink? Share your thoughts with us below.
[source gamespot.com]