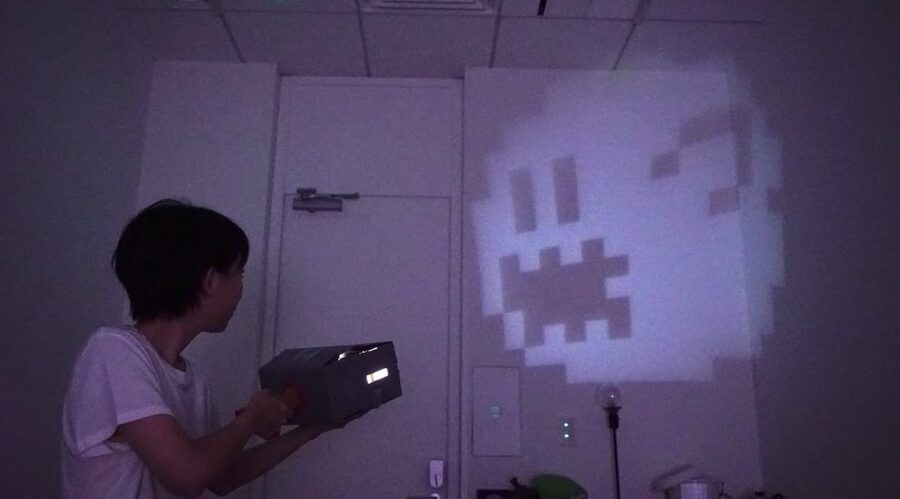 A couple of months ago, winners of the North American Nintendo Labo contest were announced and we were pretty blown away; with the likes of a solar-powered, cardboard accordion and a teapot minigame on show, we quickly realised that we needed to brush up on our Labo skills.
Now, the Japanese contest winners have been announced, and there's a terrifying amount of talent on display once again. You can check out all of the winners from the official Japanese site here, but we thought we'd share a few of our favourites.
Labo Dog
The design on this one is fantastic on its own, but the game looks like a whole lot of fun, too. Players must stack bones inside a dog's bowl, making sure not to cause too heavy a vibration or place a bone down whenever the dog open's its eyes. If you do, the dog will open its mouth, resulting in a loss for that player.
It all seems a bit like Buckaroo, and we're very down for that.
Toilet paper game
A weirder entry, sure, but another one that's overflowing with creativity. This one tasks players with pulling out as much toilet paper as they can in 20 seconds, with the Switch's display showing how many metres you've managed so far. Once the time is up, the progress bar becomes completely full, signifying that you've completed the challenge and showing your score for all to see.
It comes complete with all manner of sound effects for the full experience, and the actual game begins at around the 3:48 mark in the video below.
AR Luigi's Mansion
Our favourite of the bunch, however, has to be this AR Luigi's Mansion setup. The Nintendo Labo is used to create a projector, combining the Switch's screen with a magnifying glass to project images onto the wall. The video demonstrates this one far better than words ever could, so make sure to check it out below.
The creator mentions that all materials used for the project were found in a 100 yen shop so, if you're feeling brave, you could try to find equivalent materials where you live and try this for yourself.
As we're sure you'll agree, these efforts are simply outstanding. A huge congratulations to all winners who will be taking home an amazing Nintendo Labo-inspired Nintendo Switch system.
Have you managed to create any impressive things with Nintendo Labo? Or are you like us, lacking the necessary talent, skill, and creativity to even start something like this? Let us know below.
[source nintendo.co.jp]