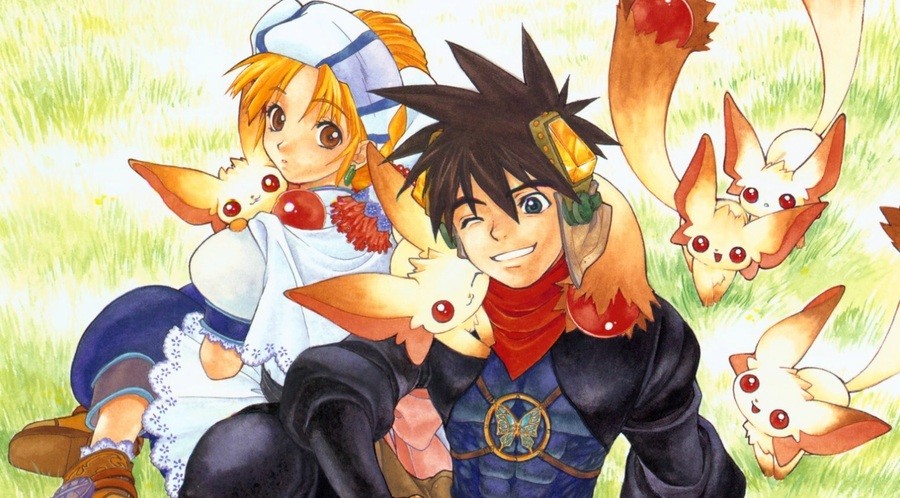 Around the time of this year's Tokyo Game Show, Game Informer was given the opportunity to visit GungHo's offices and find out a bit more about the upcoming remaster of the first two Grandia games - expected to arrive on multiple platforms, including the Switch, in the near future. The most surprising news, apparently, was the confirmation the game is exclusively in development for North America and Europe. This hasn't stopped Japanese fans from requesting the remaster.
Apart from this, GungHo said how it intended to add more features to both games as development moves along. Here are the latest updates and improvements:
Grandia
Enhanced details to UI, sprites, and texture art. 2x to 4x upscaling
Original cinematic videos receiving visual enhancements
Widescreen support and customizable resolutions for PC
Addition of MSAA, bloom, normal mapping, and blur effects
Steam cards and Achievements
Japanese Audio and Subtitles, English Audio and Subtitles
Language Support: English & Japanese
Digitally converted game manual
Utilizing PS1 & Sega Saturn source code
Gamepad and keyboard support with remappable controls
Grandia II
Digitally converted game manual
Utilizing Grandia II Anniversary Edition source code, which originally was based on the Sega Dreamcast source code
Fix PC video/audio desync and switch to XInput
Add support to exit to title
Japanese Subtitles added, for Switch version
For the uninformed, Grandia was first released on the Sega Saturn in 1997 and received a re-release shortly after in 1999 on the original PlayStation. Its sequel, Grandia II, followed a similar pattern, being first released on Sega Dreamcast in 2000, and eventually made available on PlayStation 2 in 2002. An anniversary edition of Grandia II also arrived in 2015, enhancing the visuals and adding in an extra difficulty level.
The original game was praised for its engaging cast of characters, colourful presentation and smart design. The sequel was considered a standout release on the Dreamcast featuring solid game mechanics and an advanced battle system, with the PS2 re-release still considered to be worthwhile playing. The remaster is currently expected to arrive later this year.
Are you excited for the Switch remaster of Grandia I and II? Tell us in the comments.
[source gameinformer.com]