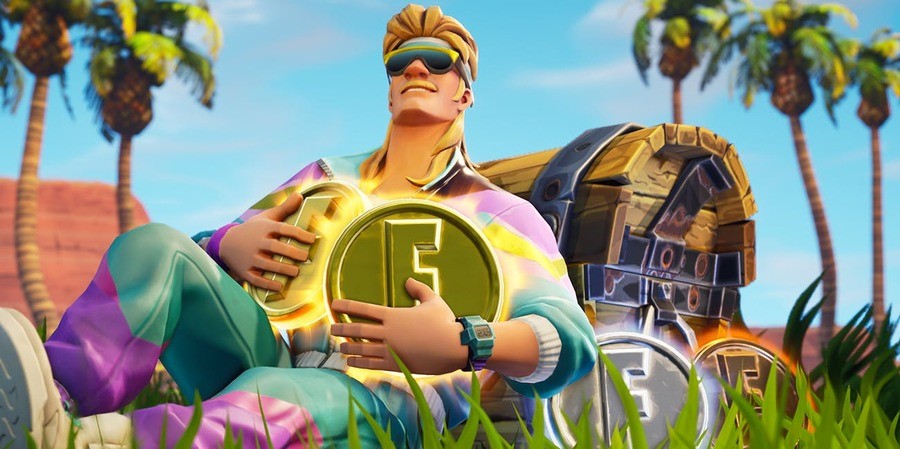 Despite dividing opinion with just about as much force as marmite, Epic Games' Fortnite has rather literally taken the world by storm. The developer has revealed that 78.3 million people played the game in August, easily becoming the game's "biggest month yet", and there are absolutely no signs of it slowing down.
The information comes from part of a blog post which shares details on the game's upcoming Fall Skirmish event. Epic Games notes how these monstrously high figures - and the server stress caused by such a phenomenon - has helped the studio to make targeted improvements to the game's overall performance.
"Beginning in October, we're opening up inclusive competition, where everybody can play and compete. To make that possible we've had to harden and scale our systems and infrastructure. For example, August was Fortnite's biggest month yet, with 78.3 million of you showing up to play. This exposed weak points and allowed us to make targeted improvements to critical systems, such as stats and servers. The Summer Skirmish also, as you all probably noticed, highlighted problems with performance and spectating, which we've been working on ever since. We're excited about kicking off the new competition system and we'll have details dropping in the weeks ahead."
Of course, the game's recent jump to handheld and mobile systems will have given these numbers a rather significant boost, and this looks set to become a large part of its overall appeal. Nintendo recently announced a Fortnite Switch bundle - complete with some free in-game items - becoming one of the very few times the company has shipped a hardware bundle with a third party game on the cover. It's a clear and obvious sign that having the game on your platform gives you a major boost, with Nintendo being keen to advertise that fact to the fullest.
Fortnite's success has caused an incredible surge in Epic Games' value, reportedly now reaching $8 billion, up from $825 million in 2012.
Love it or hate it, Fortnite is one of the most important parts of today's gaming scene. Are you one of those 78.3 million players?
[source epicgames.com, via gamesindustry.biz]