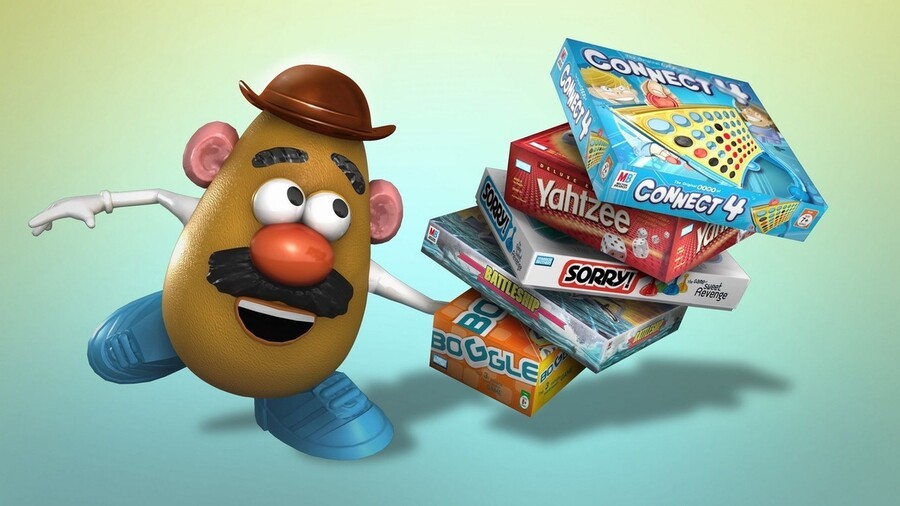 A number of game classification ratings from ESRB have appeared online, revealing three party titles currently in the works for Nintendo Switch.
All three games appear to be coming from Ubisoft, and we've gathered some information on all three below to give you a little more information. Naturally, with these titles still yet to be officially revealed, no release dates or pricing is information is known at present.
Sports Party
We actually discovered that Sports Party was coming to Switch last month thanks to an Australian classification, but this is the first (unofficial) confirmation of the game coming to North America. The game was originally released on Wii back in 2008, featuring nine sports-themed mini-games spread across three difficulty levels. Being on Wii, the game made use of motion control support - a feature which could translate nicely to the Switch's Joy-Con.
Hasbro Game Night
Hasbro Game Night is presumably either a remake of - or a new addition to - the Hasbro Family Game Night series which started life on Wii and PlayStation 2. This whacky game collection featured various Hasbro board games such as Battleship, Connect Four, and Yahtzee, and was hosted by none other than Toy Story's Mr. Potato Head. Why? Because why not?
The original game was actually published by EA, but Ubisoft was responsible for the more recent Hasbro Family Fun Pack which launched on Xbox One and PlayStation 4 in 2015.
America's Greatest Game Shows: Wheel of Fortune & Jeopardy!
Finally, America's Greatest Game Shows: Wheel of Fortune & Jeopardy! released on PS4 and Xbox One towards the end of last year, alongside one of the longest names we've ever seen. The game allows family and friends to join together to play classic TV shows Wheel of Fortune and Jeopardy on the big screen, acting as a double-pack rerelease of two individual games that actually launched on Wii U. 
So there you have it - three new party games headed to Switch. With the Switch containing two controllers in every box, and with how well-suited the console is to multiplayer gaming, it doesn't come as any surprise to see these party titles making a comeback. We've recently had Bandai Namco's Go Vacation arrive on the platform, too, and we're sure many more will start to flood in over the coming months.
Are you happy to see these games arrive on Switch? Do you think the genre is well suited to the console? Let us know below.
[source nintendosoup.com, via esrb.org, esrb.org, esrb.org]