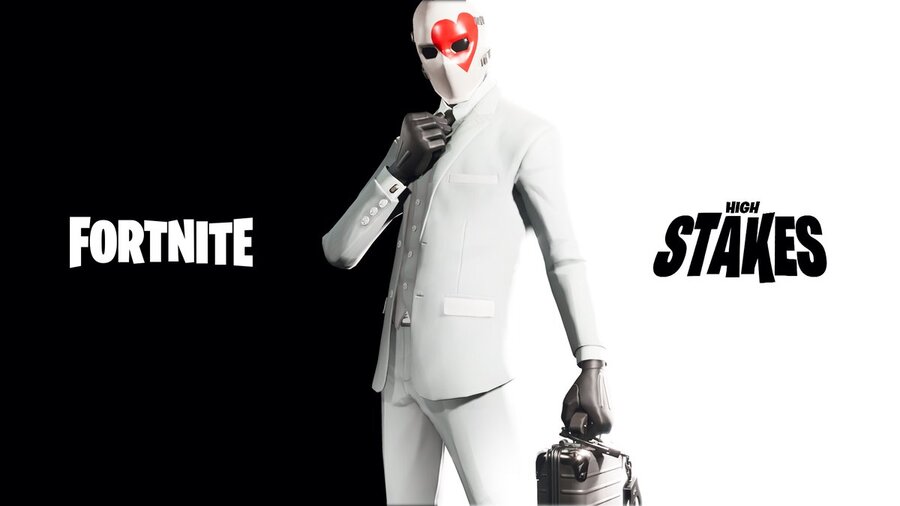 Epic Games has been teasing an upcoming 'High Stakes' limited-time event for its battle royale mega-hit Fortnite for a few days now, but fresh details have slowly and surely started to emerge giving us a proper look at what to expect.
The information comes from PAX West, where the studio has been hosting live streams of Fortnite action taking place. The main selling point of the event is the heist-themed limited-time mode called 'The Getaway' - a squad-based mode which has teams searching across the map for jewels. You can see a quick snippet of how the event will play out below.
There will also be three new challenges which - acting in a similar way to the Birthday event challenges - will reward players with special event-exclusive items once completed. By playing ten matches of the new Getaway mode, players will earn 5,000XP; dealing 500 damage to opponents who are carrying a jewel with get you a card suit-themed spray; and picking up a jewel in five different matches gets you the contrail seen in the video above (with cash flowing out behind you as you fall). Completing all challenges will net you a Crowbar harvesting tool.
Extra details confirm that 'The Wildcard' outfit will be available, coming with four different mask variants, the 'Cuff Case' back bling, and a new 'Safe Cracker' glider. A brand new grappling weapon will also be introduced, potentially changing the game rather dramatically. You can see it in action below.
With promises of a mighty performance fix coming to Fortnite on Switch soon, now could be a good time to jump into the action. Will you be trying out this new mode when it begins later this week? Let us know below.
[source eurogamer.net]