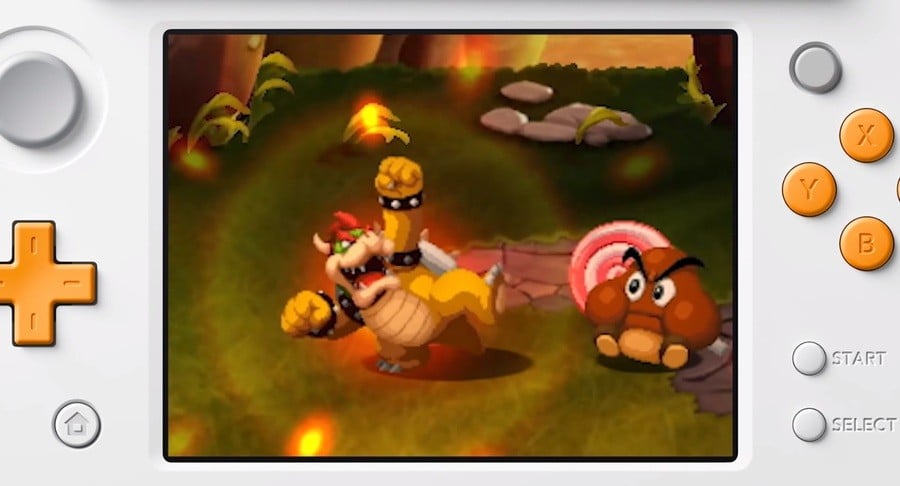 The 3DS announcements made during the most recent Nintendo Direct might have been brief, but at least owners of the beloved portable system have something to look forward to in the near future.
Following the reveal of Mario & Luigi: Bowser's Inside Story + Bowser Jr's Journey earlier this year in May, Nintendo's latest presentation has confirmed the game will arrive next year in the US on 11th January and in the UK on 25th January.
The title was originally released on the DS in 2009 and tasked Mario and Luigi with finding a cure for the Blorbs - a disease threatening all life in the Mushroom Kingdom. The catch was, the brotherly duo found themselves stuck deep inside the dark world of Bowser's belly - resulting in Bowser having to find the cure himself. The game had you swap back and forth between these characters.
The 3DS release, as previously noted, will also include Bowser Jr's Journey. Here's a brief description:
A new side story follows Bowser Jr. as he gathers an army, creates formations, supports his allies with an arsenal of moves and generally causes chaos (in the best way possible). Mario & Luigi: Bowser's Inside Story + Bowser Jr.'s Journey will prove two adventures are better than one.
Are you looking forward to the revival of the classic DS game? Are you still playing your 3DS? Tell us in the comments.