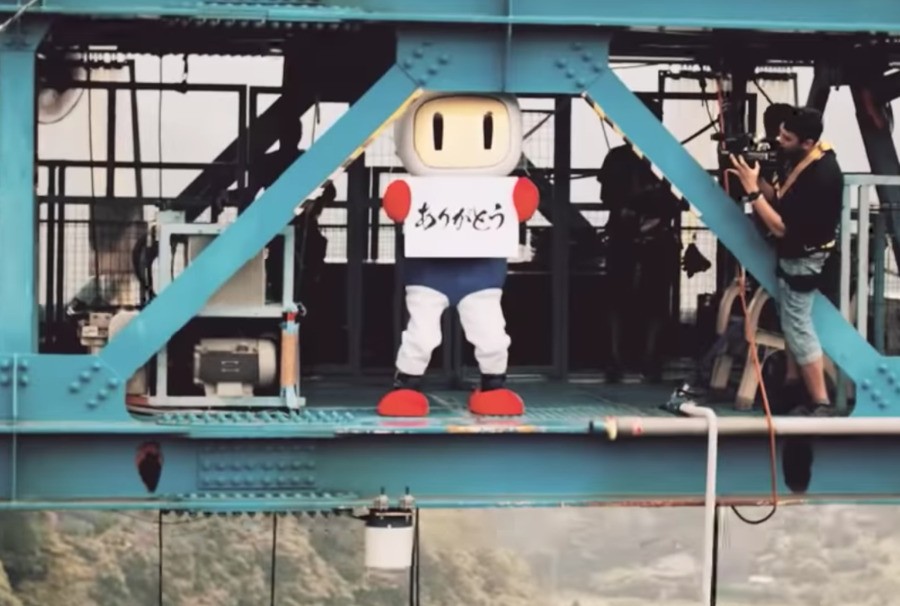 Super Bomberman R has now accumulated over one million sales worldwide, and to celebrate, Konami has thrown its lovely mascot off of a terrifyingly high bridge.
The game, which released as a Switch launch title back in March 2017, has been edging towards this milestone for a little while now. The one million sales figure includes sales across all versions, although with the PS4 and Xbox One versions only releasing in June this year, it's pretty safe to say that the Switch is responsible for the majority of that number.
Super fans of the explosive character might want to look away from this video, but here's the rather surreal moment where Bomberman performs a bungee jump from a 100m high bridge. Whether one unlucky development team member was chosen to wear the costume, or whether this is a bungee jumping pro, is unknown.
Did you pick up Super Bomberman R on Switch? Let us know what you think of the game in the comments below.
[source twitter.com]