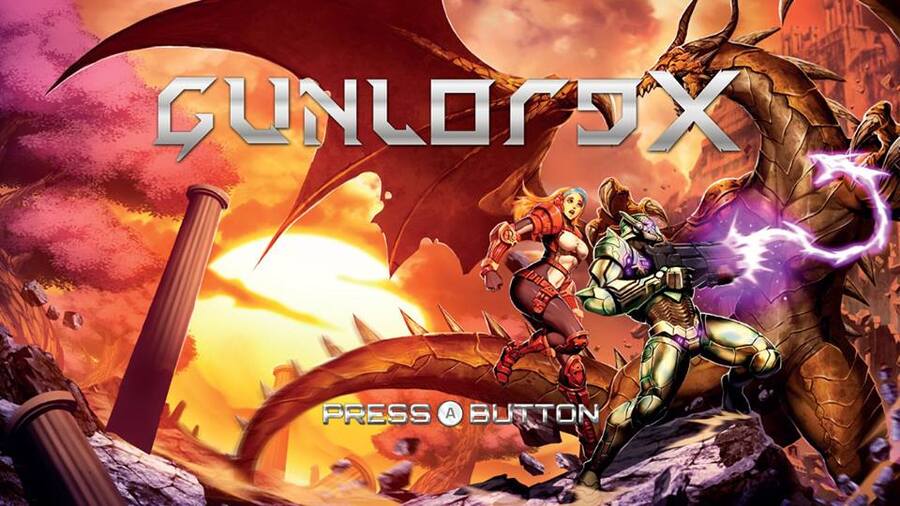 German indie developer NG:DEV TEAM has just revealed that Gunlord will be making a comeback on Nintendo Switch under the new name of Gunlord X.
Gunlord is a side-scrolling run 'n gun title which released as a brand new game for the Neo Geo in 2012, despite the system being over 20 years old at the time. Featuring non-linear stages,16-bit hand-drawn graphics, and a solid 60 fps, the game took a hefty dose of inspiration from the Amiga classic Turrican (which, in turn, actually borrowed elements from Nintendo's Metroid series).
In 2013, NG:DEV TEAM aimed to release the game on 3DS and Wii U through a crowdfunding campaign, with some particularly interesting rewards for backers such as a Gunlord arcade stick for the Wii U (although this did require a humongous €1,000 pledge to get). Unfortunately, however, the project was cancelled in the very same month that the crowdfunding effort went live, never to be seen again.
There are no further details on this new release just yet - the game has simply been teased by the developer on its Facebook page, with Gamescom attendees available to take a sneak peek - but you can check out some screenshots of the original release below. We're sure you'll agree, it's a rather beautiful thing.
Are you a fan of Gunlord? Does this sound right up your street? Let us know with a comment below.
[source facebook.com]