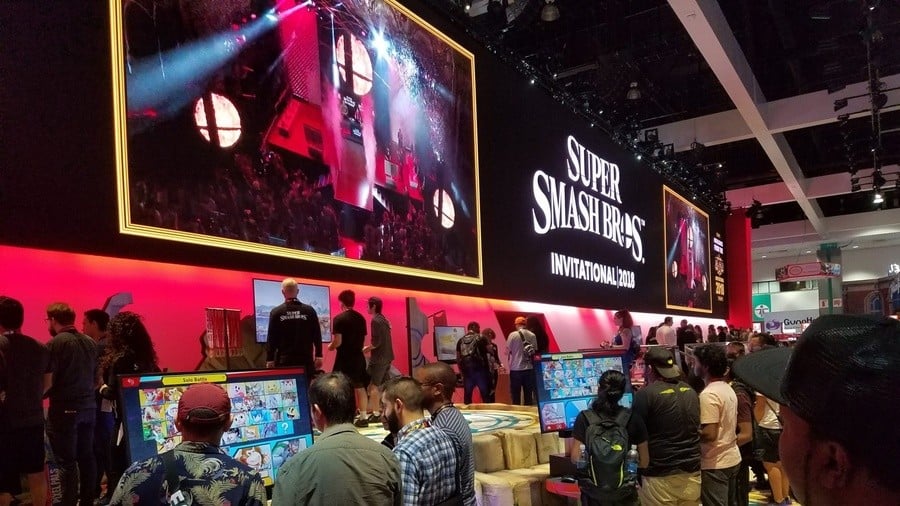 Nintendo will be making an appearance at this year's San Diego Comic-Con from 19th July to 22nd July, bringing several awesome games along for the ride for attendees to enjoy.
The star of the show will no doubt be the highly anticipated Super Smash Bros. Ultimate, but other titles available to play in Nintendo's 'Gaming Lounge' include Mario Tennis Aces, Super Mario Odyssey, Mario Kart 8 Deluxe, Captain Toad: Treasure Tracker, and Donkey Kong Country: Tropical Freeze - as well as Team 17's Overcooked! 2 and the upcoming FIFA 19.
Fans who want a chance to skip the queue and jump into a game of Super Smash Bros. Ultimate early can tweet the Nintendo of America Twitter account (@NintendoAmerica) with the hashtag #BringMeSmash. Apparently, if one of Nintendo's 'roaming teams' sees the tweet, they might show up with a golden ticket to allow the tweeter to skip ahead and get hands-on time with the game.
Tickets to the event have now sold out, so those hoping to go in light of this news will sadly miss out. For those of you who have already secured your attendee badges, however, make sure to try out the latest and greatest Nintendo games while you're there!
Are you going to the San Diego Comic-Con? Or are you - like most of us here at Team NL - stuck in a completely different country wishing that Smash Bros. would come to you instead? Let us know with a comment.