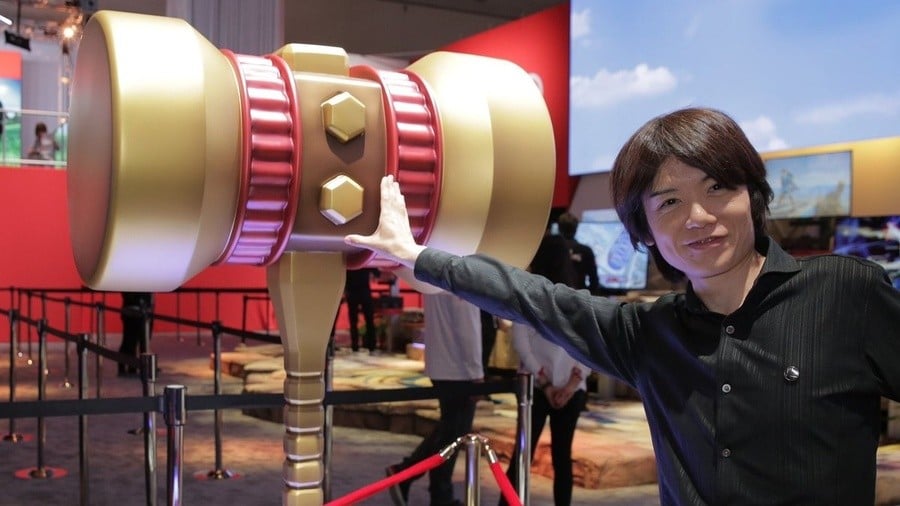 Super Smash Bros. Ultimate is a ridiculously ambitious project, cramming in perhaps the largest, most diverse, yet surprisingly well-rounded character roster of superstar video game names that we've ever seen. While being a fantastic prospect for gaming fans at the moment, it no doubt causes concern over where the series could possibly head after its release - how do you build upon something that has pretty much everything? 
It turns out that series creator Masahiro Sakurai shares those doubts over future games, too. In his latest column for the weekly Famitsu magazine in Japan, Sakurai mentions that Ultimate's huge ambition could "ruin possibilities" for future games, but he's clearly trying to avoid thinking about this dilemma just yet.
"I question what we'll do with the next title, and I feel that having 'all characters playable' (for Super Smash Bros. Ultimate) may have been a Pandora's Box that could ruin possibilities for what's next in the series.
"However, honestly speaking, I'm not thinking about what's next!"
Elsewhere in the column, Sakurai-san spoke of his delight that the game's selling points weren't leaked before its official reveal.
"To be honest, I'm really glad that it didn't leak. If it leaked that 'all characters will be in it,' then it wouldn't have gotten the same reception. I really wanted to avoid having the work of several years get smashed by someone who wanted his little moment to brag.

It would've been over for us had the words 'all characters playable' made it out there. It was a top secret project that many at Nintendo didn't even know about, and that's why you saw cheers even from those involved with Nintendo."
It's certainly an exciting time for Smash Bros. fans, with Ultimate promising to have pretty much everything you could ever want. Beautiful graphics with the most stunning character art we've seen? It's there. Your favourite character? It's there (apart from Waluigi, we know). Still obsessed with using GameCube controllers? You can. Who knows what the distant future holds, but this December is sneaking up fast and we can't wait.
Do you have any concerns about future games in the series, or are you more interested in just getting your hands on Ultimate for now? Share your thoughts with us below.
[source siliconera.com]