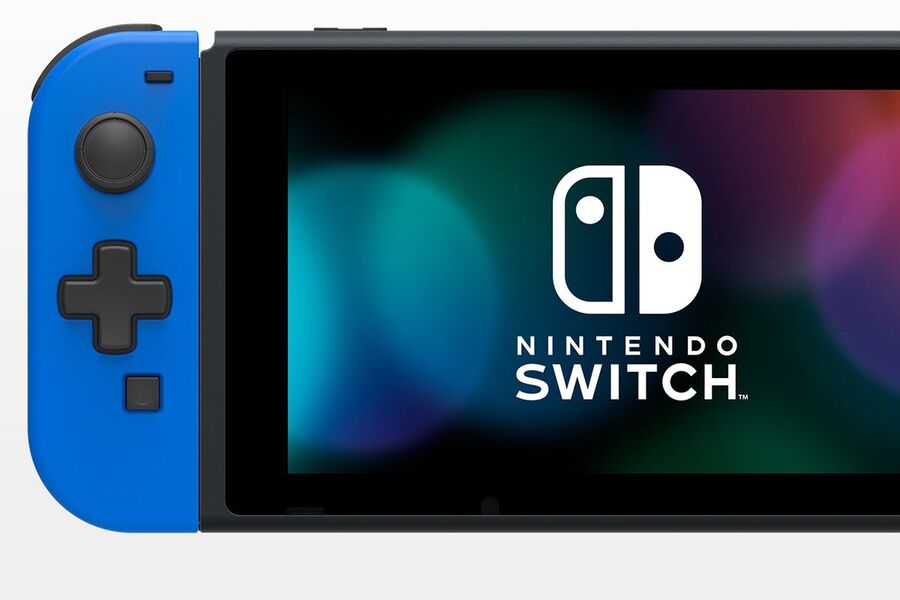 Update 2: Hori has confirmed to Nintendo Life this issue has been resolved with the release of Switch firmware 6.0 in collaboration with Nintendo. Full details can be found here.
Update: Hori has reached out to Nintendo Life to confirm that this issue will be fixed prior to the D-Pad Joy-Con releasing in Western markets. The company has given us the following official statement on the matter:
We are working to have this issue resolved by the time this product is released in the US. We don't have further details at this time, but we wanted to personally reach out to let you know that we are working on this and this will be resolved.
---
Original Story: Earlier this year, Japanese peripheral maker Hori announced a left-hand Joy-Con with a full D-Pad arrangement, as opposed to the official Joy-Con's separated buttons. If you remember this news, and especially if you were one of the many thinking of buying one, you might be interested to know that the device is currently experiencing some technical difficulties after its recent launch in Japan.
The manufacturer has issued a statement on its website to warn customers about a battery-draining issue currently being experienced by early adopters. At present, the Joy-Con appears to be draining its corresponding Switch's battery life even when in sleep mode, presumably meaning that it's cheekily slurping up power from the main unit when it isn't supposed to.
Hori is asking people to make sure to remove the Joy-Con from their Switch consoles before putting the system to sleep, making sure that no connection is being made between the two devices. The company is now attempting to come up with a solution for the issue and has politely asked customers to await further information.
We're currently in the process of getting our hands on one of these for a hardware review - we'll be sure to share this verdict with you lovely lot as soon as we can.
Were you thinking of picking one of these up? It might be best to wait for any future announcements before taking the plunge.
[source hori.jp]