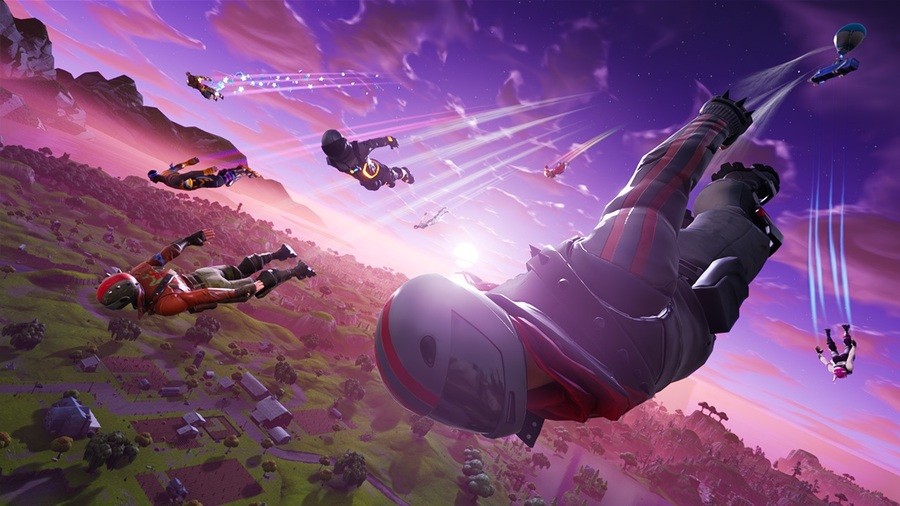 Score A Basket On Different Hoops is one of the Battle Pass Challenges in Season 5 of Fortnite. To achieve this, you'll have to find the Basketball Courts & Hoops dotted across the Fortnite map.
Complete it and you'll earn Battle Stars that will help boost you up the tiers for those sweet Season 5 exclusive rewards.
In this guide, we're going to help you find the location of every single hoop, then you can move on to the other difficult challenge this week, Search between an Oasis, Rock Archway, and Dinosaurs.
Fortnite - Score A Basket On Different Hoops Explained
To complete this challenge, you have to score a basket on different hoops on the Fortnite map. The community has currently found nine of these, located at:
Junk Junction
Snobby Shores
The unnamed location between Snobby Shores and Tilted Towers
Tilted Towers
Greasy Grove
A mountain between, and slightly east, of Salty Springs and Fatal Fields
Retail Row
West of Retail Row
Paradise Palms
Once you've found a hoop, you have to score a basket. To do so, you first have to equip the basketball toy, which you unlock at Tier 13 of the Season 5 Battle Pass, in an emote slot so you can take it into battle with you.
Pull up the basketball toy emote while in front of a hoop, aim, and throw it at the hoop. Just make sure it goes inside the basket, yeah?
To complete the challenge, you have to score on five different hoops. That means you can't score on the same hoop five different times in a match, or on separate matches, to complete this challenge. We suggest making a note of the hoops you've already scored in each time you do so, to make your life easier.
Also, you don't have to complete this challenge in a single match, so take your time. You could aim for a few of the bunched up hoops in a single match, or just do one hoop each match. It's up to you.