Artifex Mundi has announced My Brother Rabbit, a hand-painted point-and-click adventure that is headed to Switch later this year.
In this world of make-believe, a cute little rabbit wants to nurse his ill friend, a flower, back to health. To do so, he must use his wits to decipher point-and-click-style puzzles, discovering hidden objects and playing minigames along the way. 
As it happens, this world truly is make-believe, as the story's innocent children conjure up an increasingly curious land in what promises to be an emotional adventure - and a rather gorgeous looking one, too. Toy Rabbit is desperately trying to help Flower, all while visions of a much more scary reality creep through. We'll let the official PR tell the tale:
"A picture-perfect, loving family discovers that their daughter has fallen ill. While her parents set out to get her the treatment she needs, her determined older brother turns to the power of imagination to help both of them cope. While the outside world offers tragedy, these pure children envision a fantastic, surreal world that provides the innocent fun they deserve."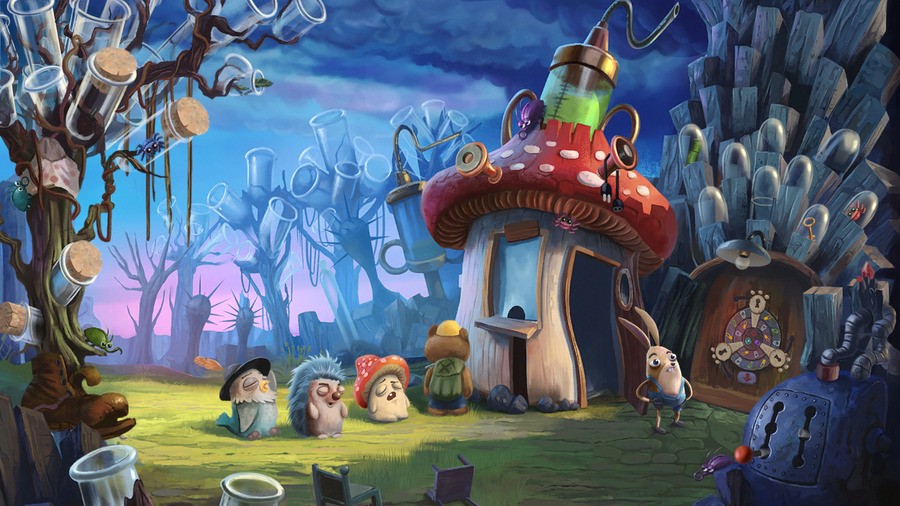 The game is scheduled to launch on Switch in Q3 2018, and we're hopeful that the trailer's emotional pull will be present in the full adventure. We'll make sure to keep an eye out for more news on this one as we get nearer to release.
Do you like the look of this one? Does the child-like imagination setting appeal to you? Let us know if you're intrigued by this one in the comments below.