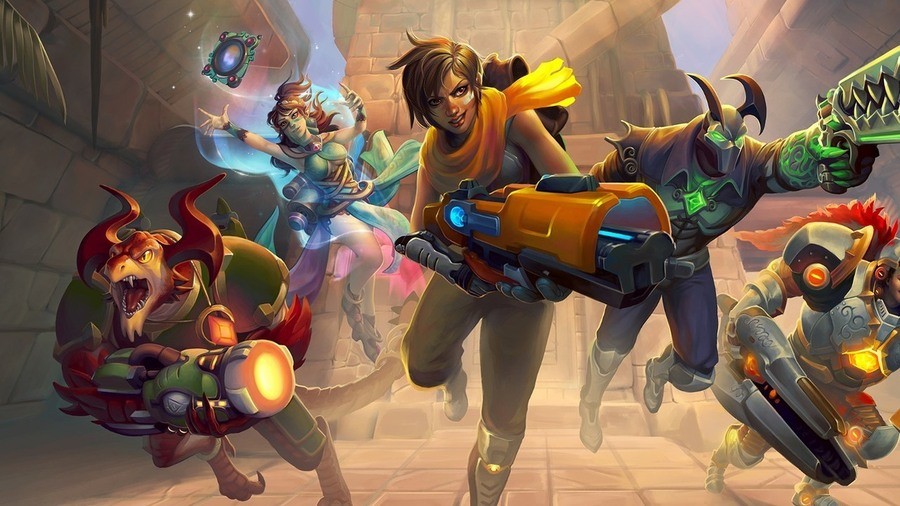 New images found during a datamine of the latest Paladins update appear to provide even more evidence that the game will one day make it to the Switch.
The game, a free-to-play hero-shooter that has often been described as an Overwatch-clone, has already been the subject of Switch-based rumours in the past, with various mentions of  an "Oasis" codename hinting at future Nintendo support. While the word "Oasis" is used in English-language coding, other languages appear to translate this name to the much more obvious phrase of "Nintendo account", suggesting that "Oasis" was put in place to cover up any mention of the Switch.
Now, Reddit user Marxally has discovered the following images during a datamine of the game's latest update, clearly hinting that Joy-Con controllers will feature some kind of support. Unlike the Pro Controller, which recently received support for use on Steam, the Joy-Con controllers are (at least officially) only compatible with the Switch.
The thought here is that the images would appear in the game's menus alongside images of the PS4 and Xbox One controllers, where players can remap their button layouts. It certainly gives more hope of the game appearing on Switch, but we'll have to wait for an official confirmation before getting our hopes up too much.
Do you play Paladins? Would you like to see it land on the Switch? Let us know in the comments below.
[source reddit.com]