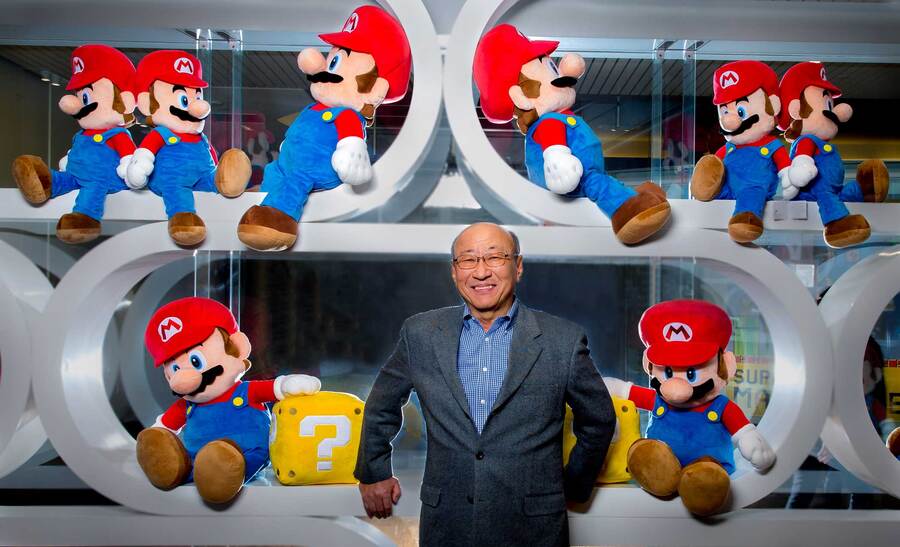 Current Nintendo president Tatsumi Kimishima has been named as one of the top CEOs in the world by Forbes, proudly reaching a top ten spot alongside some very big names indeed.
There are several reasons behind his inclusion in this list, mainly regarding his efforts surrounding the successful takeover from the late Satoru Iwata. His employees have commended him for his excellent communication skills, and his focus on uniting the company has resulted in praise and good spirits being shared between himself and his team of workers.
Of course, under his reign the company has seen success from Pokémon GO and Fire Emblem Heroes on mobile devices, as well as the incredible launch of the Nintendo Switch which broke console release records left, right, and centre during its first year on sale. He may well be handing over his presidential responsibilities next month, but it seems Kimishima has left a very strong and respected impact on the company.
If you're interested, here is the full top ten list in alphabetical order:
- Bernard Hees (Kraft Foods)
- Denise Morrison (Campbell Soup)
- Dirk Van de Put (Mondelez International)
- Fabrizio Freda (Estée Lauder Companies)
- Giorgio Armani (Giorgio Armani)
- Jeff Weiner (LinkedIn)
- Keith Barr (InterContinental Hotels Group)
- Ralph Hamers (ING)
- Sundar Pichai (Google)
- Tatsumi Kimishima (Nintendo)
[source forbes.com, via reputationinstitute.com]