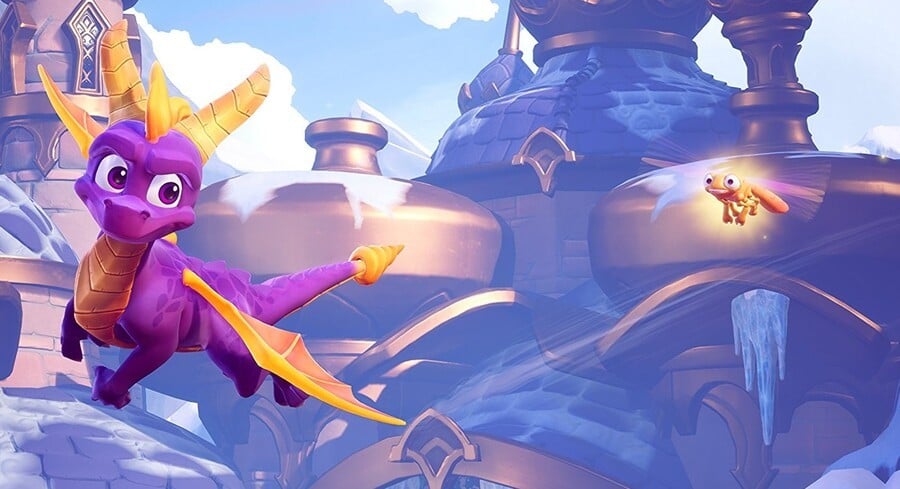 Well, we didn't see that coming. Apparently, there's a remaster of the original Spyro The Dragon PS1 trilogy coming in September. I mean, it's not as if there were weeks of rumours, leaks and purple eggs mailed to games journos around the world.
Okay, perhaps we're a tad bitter that Spyro: Reignited Trilogy - which has been officially confirmed for PS4, PS4 Pro, Xbox One and Xbox One X - doesn't have a Switch port. Or one we know of, at least. Considering Crash Bandicoot: N. Sane Trilogy - another remastered collection of three classic PS1 platformers from the same era - is coming to Switch in 2018, it does seem a little bizarre to not even make a passing mention of Nintendo's handheld.
Of course, we could see a second announcement further down the line - more than likely at the end of the year/start of 2019 (if we're following the timeline for Crash) - but right now it's just a quiet hope. Still, at least Spyro's back without all that toys-to-life nonsense holding him down.
What's your take on the Spyro announcement and the lack of Switch support? A prelude to a later announcement, perhaps? Let us know below...