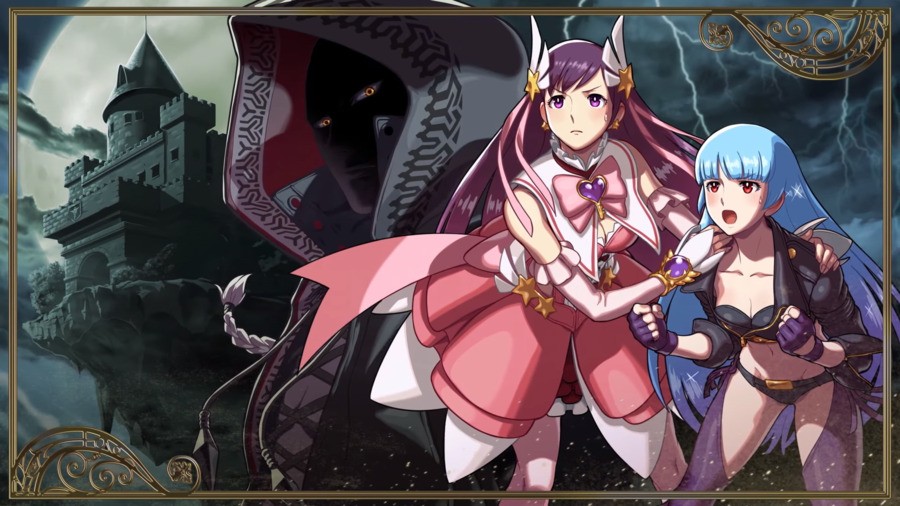 NIS America CEO and president Takuro Yamashita recent gave an interview with UK trade publication MCV about his company's growing level of support for the Nintendo Switch.
In the interview, Yamashita explained the situation with SNK Heroines, an SNK-developed game which NIS America is publishing on both Switch and PlayStation 4. In the interview, it was revealed that the Switch will be getting a physical copy of the game, while PS4 owners will only have the option to buy digital.
Yamashita said:
I'll give you a scoop! Originally we signed with SNK on SNK Heroines just on the PS4 format. Then last year an opportunity happened at Gamescom, two third parties happened to meet all together outside Nintendo's meeting room. The first meeting was between NIS America and Nintendo of Europe (NOE) and the next was meeting was between SNK and NOE. Of course, these two were separate meetings. Then after the meeting influential people from SNK came to our booth and said: "Hey, Mr. Yamashita, is it possible to cancel our contact on PS4? Nintendo wants to work on this title on an exclusive basis!" So these third parties come together and the team at NIS and SNK decided to go with Nintendo for the western market. Physical copy-wise, it's going to be a Switch exclusive. PS4-wise it's going to be just digital. That's the deal. We will not release a packaged version for PS4 format. Then Nintendo will act as distributor for this game. Then they promised to buy a lot of units. I can't reveal the number of units they've guaranteed, that's secret talk. 
Yamashita was then asked about NIS America's strategy for Europe moving forwards, and he said:
We're starting to do more on Nintendo Switch. SNK Heroines is not the only one. We've teamed up with Nintendo Europe for our other Switch titles. They support us in a good way. Compared to that, Sony is not friendly with small publishers like us. They just care about big Japanese companies. Also, if we simultaneously release a Switch version and a PS4 version of the same title, currently the sales trend is two to one. That means the Switch version sells twice as much as the PS4 version. Physically and digitally. 
It would seem that Yamashita's comments have ruffled some feathers at both SNK and Sony, as he's now issued a statement regarding the interview:
I must extend my most heartfelt apology to SNK and Sony Interactive Entertainment. The truth is that the Nintendo Switch exclusive plan was originally decided by NIS America, and only later among discussions with influential SNK people did we decide the best option moving forward would be to have as much exposure as possible. This is why that in the end, we are bringing the PS4 version of SNK HEROINES to the market, and even supported this version at the NISA Press Event and in the press meetings in February and March.
In discussing matters with MCV, I thought that some insider information would make them interested in the overall conversation, and such lip service did not stand on the side of truth.

Once again, I apologize to SNK and Sony if it made them seem negative towards the PS4 platform in any way, and stress that the original goal of a "Nintendo Switch exclusive" version of SNK HEROINES came from NISA.

Takuro Yamashita CEO and President of NIS America, Inc.
What do you make of this situation? Was Yamashita unwise to so publicly state his company's preference for Switch over PS4, or is he perfectly entitled to point out that NIS America's games do better on Nintendo's console? Let us know with a comment.
[source issuu.com]