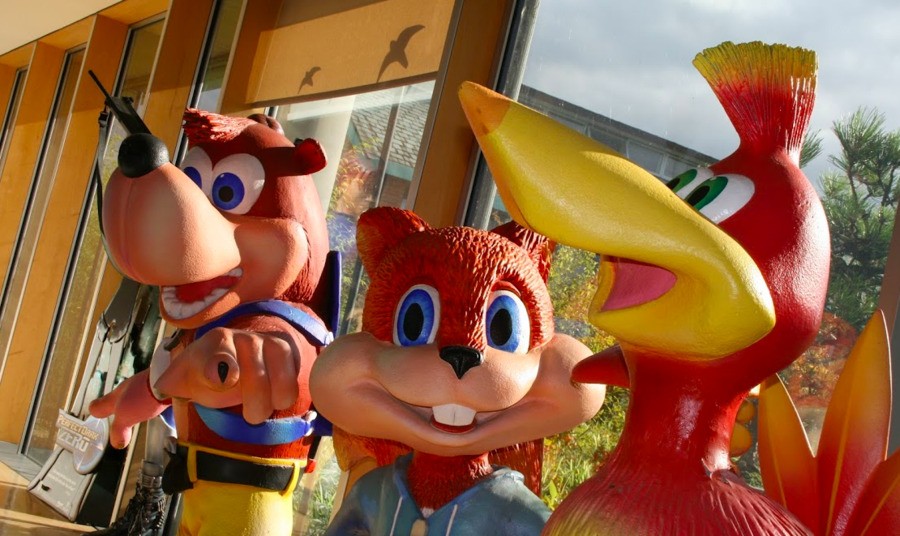 The Midlands might not be the most exciting area in the UK but it has a rich video gaming history; not only is it the birthplace of Rare, one of the most iconic NES, SNES, Game Boy and N64 developers of all time, but it is also home to the likes of Codemasters, US Gold, Core Design, Playtonic, Playground Games and many more besides. Also, in more recent news, Midlands city Birmingham served as the backdrop for many of the live-action sequences in Steven Spielberg's Ready Player One, a movie which is literally drowning in video game references.
To celebrate this proud yet often overlooked history, Birmingham City University is holding a public lecture called Level Up: A History of Computer Games in the Midlands. The event takes place on Wednesday 9th May from 6.15pm until 8pm at the The Parkside Building on the university campus.
It promises to be "a lively audio-visual trip across the last four decades, focusing on the iconic characters, developers and companies that helped create a regional industry that is still growing today." There will even the the chance to play several retro games before and after the talk, thanks to the participation of Birmingham's own 8bit Lounge.
The panel of experts will include Rare Executive Producer Louise O'Connor, veteran games developer and Senior Lecturer Zuby Ahmed and University Senior Research Fellow Dr Alex Wade, who has written extensively on the history of computer games and will be unveiling his latest book, The Pac-Man Principle: A User's Guide to Capitalism, at the event.
The final member of the panel is none other than bespectacled Hobbit understudy Damien McFerran, our very own Editorial Director. As anyone who has spent any time in the Nintendo Life office will attest, Damien is boringly passionate about the Midlands games industry and, when permitted to speak, will no doubt bore attendees with his affection for all things Rare-related.
If, despite hearing that Damien is attending, you still somehow fancy coming along, then you can order a ticket here.
[source bcu.ac.uk]