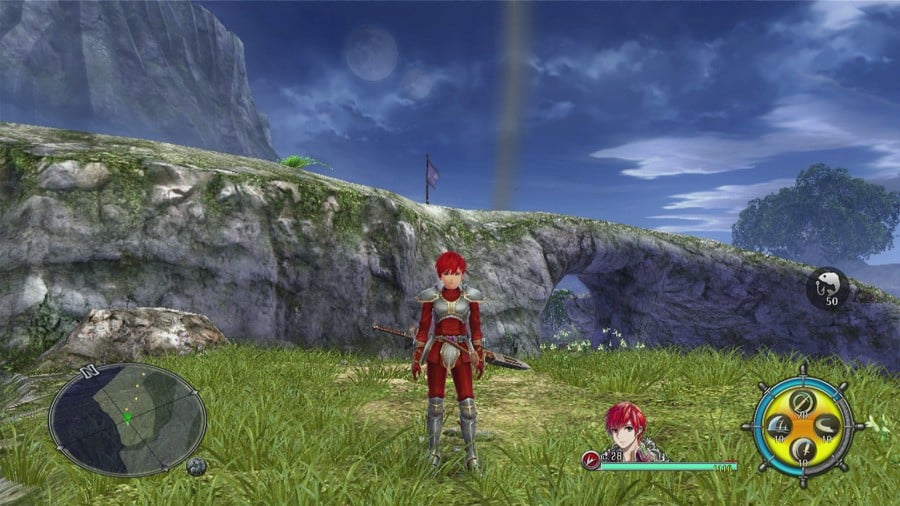 Whether you've been a Ys fan from the start, or you're just getting into this beloved action RPG series, players will appreciate the ability to obtain Adol's iconic Silver Armour costume from day one in the Switch version of Ys VIII: Lacrimosa Of DANA – no download necessary.
Earlier this month, publisher NIS America confirmed that each copy of the new game for Nintendo Switch would come with a hefty helping of DLC, at no additional cost. Now, the deal has been sweetened.
"Packed into each game" for free, the Silver Armour outfit is of particular significance to those who have been with Adol since he wore it in his debut in the first game of the series, Ys I: Ancient Ys Vanished.
Offered as a preorder incentive for PS4 players in 2017, the outfit will now come pre-loaded on all copies for the Nintendo Switch and will be available immediately to players on launch day. Sometimes, it's worth the wait for a great game.
Although the costume does not influence the stats of our favourite redhead, it will definitely boost the sense of nostalgia for many Ys fans over 30 years after the series first launched on the NEC PC-8801.
Ys VIII: Lacrimosa of DANA is set to release for Nintendo Switch in North America on June 26th, and in Europe on June 29th.
Have you followed the Ys series from the beginning, or will this be your first adventure with Adol? Share your experiences with us below...