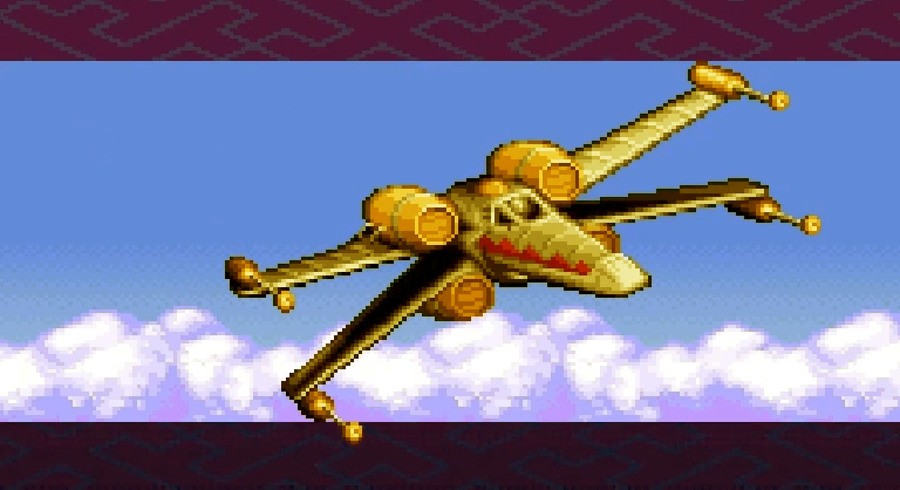 The wait for Strikers 1999 just got a whole lot easier since ZeroDiv is bringing Psikyo's brilliant 1993 Samurai Aces next week. We already knew it was coming, but we are pleased to see it land sooner rather than later on the Switch eShop.
Know in Japan as Sengoku Aces, this was the first shmup Psikyo published after the team splintered from Video System and decided to work exclusively on Neo Geo hardware - a decision that did not sit well with programmer/designer Shin Nakamura since the MVS did not support TATE screen modes. It is fascinating to reminisce that if not for such an event Psikyo and its exceptional library of shmups might have never happened. Something to keep in mind the next time you play its games on your Switch in TATE mode.
Samurai Aces takes place in a steam-punk Feudal Japan, the perfect excuse to bombard the player with all sort of mechanized foes to take down with one of the six available 'ariplanes', each with their respective over the top pilots. Jane is a female ninja who flies something remarkably close to Leonardo Da Vinci's flying machine. Tengai is not your regular Monk, he is a Turbo Monk who flies a giant bird. Kenoumaru must be some sort of time travelling dog person from the future since he (it?) is clearly flying a rather out of place Norhtrop YF-23. 
Ayin is a one-eyed samurai who naturally flies a Shinden (a recurring air plane in Psikyo's shmups). Koyori is a tomboy who flies a sort of biplane that defies all laws of aeronautic. Last but certainly not least, is the 77-year-old Gennai and his wood doll creation Ranmaru. They fly a T-65B X-Wing starfighter (If you are a Disney copyright lawyer, please disregard the last sentence). Something for everybody on that pilot selection screen.
The game will be released on the Nintendo eShop on 15th February for the usual price of $7.99 / €6.99 depending on where you live in the world. Like the other games already published by ZeroDiv it will support an assortment of graphic filters and TATE (vertical screen ratio) mode.
We would be lying if this was how we ideally expected to be flying an X-Wing on the Nintendo Switch for the first time, even if it is one with engines made out of four wooden barrels. Will you be adding yet another lovely shmup next week to the growing collection of titles already available? Let us know below...