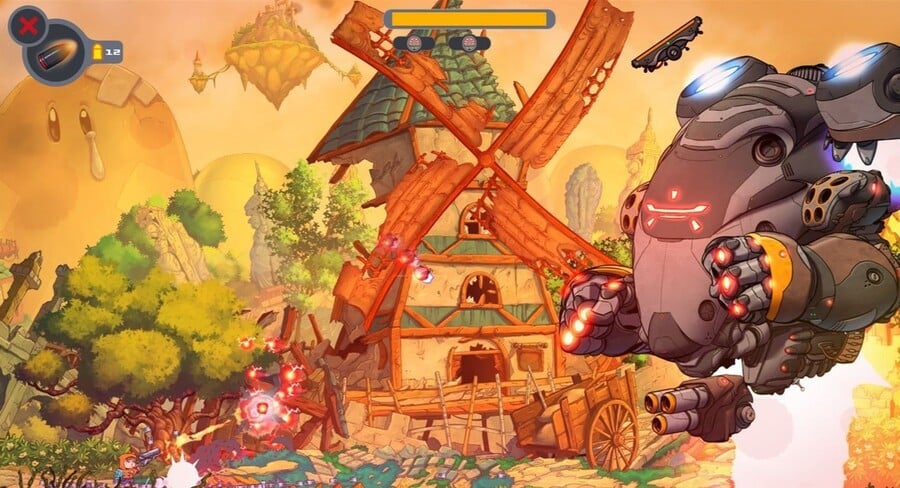 Spanish developer Super Mega Team has revealed its platformer-cum-bullet hell title Rise & Shine is coming to Nintendo Switch, but that development has really only just started. In fact, upon further investigation the studio revealed it's only just received dev kits so there's a long way to go before the port is done and dusted.
The team has revealed development is, "hanging by a thread," mainly due to some, "Unity plugin compatibility issues,"  and that it still doesn't have, "the game itself running on the console." However, there has been some progress, with the studio revealing, "we got the title screen working today." Porting isn't an easy process, especially for titles that weren't made with Switch in mind, so here's hoping the talented team behind the game manage to get the indie title working on Nintendo's hardware.
Have you played Rise & Shine? Do you it'll work on Switch? Let us know your thoughts in the usual way... 
[source twitter.com]