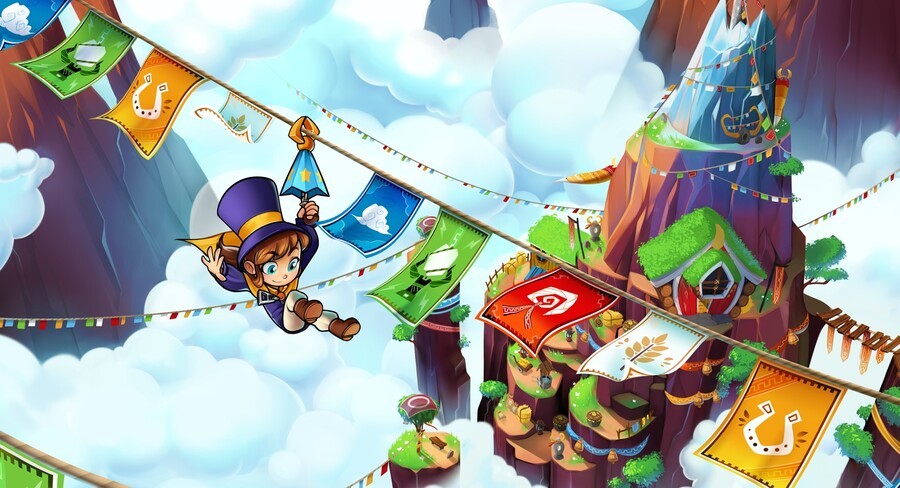 We're so used to hearing about developers and publishers falling over themselves to bring their games to Nintendo Switch, we're often a little take aback when we hear those that definitively won't be. A Hat In Time - which released on PC, Mac, PS4 and Xbox One at the tail end of last year - is one such title with its developer confirming the news on Twitter over the weekend.
It's an odd situation, since a Wii U port was listed as part of the very successful Kickstarter campaign (it doubled its goal in less than a few days), but developer Gears For Breakfast went very quiet on that front. It did eventually receive Switch dev kits, but stated it has, "NO PLANS for additional releases until we make any kind of official announcement."
It's sad to hear a game so heavily influenced by Nintendo in its open-world game design (it even has a tune by Banjo-Kazooie composer Grant Kirkhope and a Kickstarter reward shaped like an N64 box), but many of us probably wouldn't even begin to understand what it would take to port a game that wasn't built without Switch in mind. Still, sad face.
Do you think A Hat In Time would have made a good fit for Nintendo Switch? Or will Switch's consistently strong release schedule mean we'll hardly notice? Let us know... 
[source twitter.com]