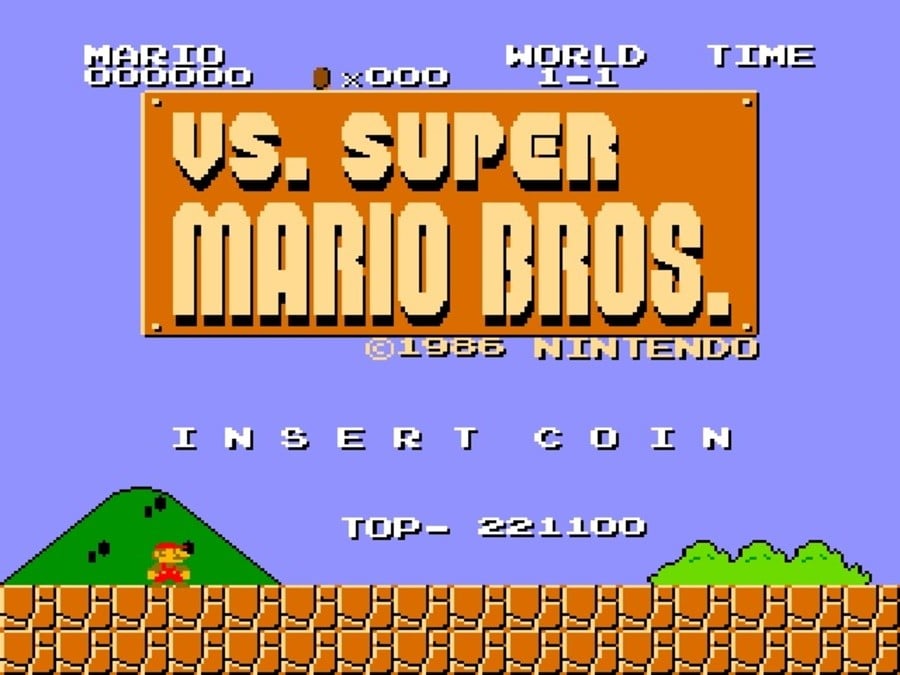 Since the arrival of Arcade Archives Mario Bros. back in September, the series of six additional confirmed games has gone completely quiet. The Nintendo classics are being produced by HAMSTER, which has brought us plenty of Neo Geo titles in the ACA series on the Switch eShop.
Based upon a printed Holiday booklet in Japan, it looks like the next release - VS. Super Mario Bros. - will be a festive arrival on 22nd December; that's the Japanese date, but it'd make sense for the Western stores to follow suit. For those that don't know, this is an arcade two player competitive version of the iconic NES platformer, but with tougher difficulty and some different stage designs.
As you can see the listing also highlights upcoming ACA releases and seemingly suggests that the arcade original of Double Dragon will arrive at the end of the year; none of this is officially announced, so it shouldn't be taken as 100% confirmation as yet.
For fans of pitch-perfect retro arcade ports the Switch is proving to be a fantastic device. Would you pick up VS. Super Mario Bros. for some friendly festive competition?
Thanks to everyone that sent this in.
[source gonintendo.com]